Jared Padalecki, Milo Ventimiglia, Danny Strong & More Returning For Gilmore Girls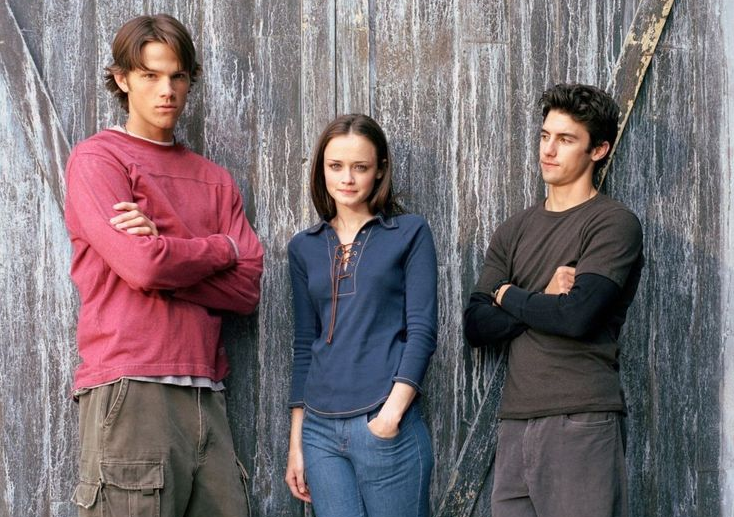 The number of Gilmore Girls cast members returning for the Netflix revival keep adding up! Among the latest are Jared Padalecki, Milo Ventimiglia, and Danny Strong.
Padalecki, Ventimiglia, and Strong played Dean, Jess, and Doyle respectively and are just a fraction of the recent announcements from Netflix (and the cast themselves on Twitter). I was surprised to see Strong coming back as he's been keeping himself very busy with writing and producing duties on several TV shows (Empire) and films (Rebel in the Rye, The Lost Symbol). His on-screen girlfriend Paris, Liza Weil, will also be back even though she's had a major role on ABC's How to Get Away With Murder and Padalecki has his never-ending role on The CW's Supernatural.
Matt Czuchry who played the worst boyfriend, Logan Huntzberger, is also returning along with Rory's dad/Lorelai's ex Chris, David Sutcliffe.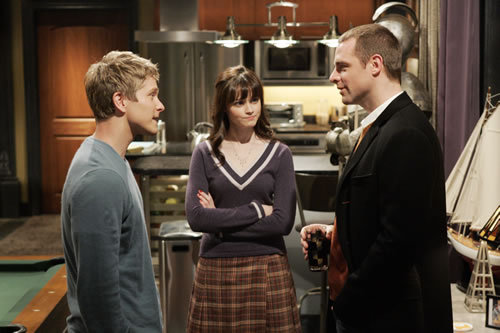 Yanic Truesdale posted his "first day back at the Inn" as Michel on Twitter and Bunheads' Sutton Foster is one of the newbies joining the gang which has already welcomed back Lauren Graham, Alexis Bledel, Scott Patterson, Kelly Bishop, Sean Gunn and Keiko Agena. As of February 2, Melissa McCarthy publicly said no one asked her to reprise her role of Sookie. That was a day after creator Amy Sherman-Palladino said, "The thing I have said [to her team] is, 'Look, if Melissa is available and has an afternoon free, I'll write her a scene. Melissa was one of us. If she has a spare moment to run over [to the set] — even if for just a cameo — we would be totally game. And if it's a last-minute thing, I would write her in and we would figure it out. That's the way we left it."
Graham previously confirmed to TV Line the rumored Winter, Spring, Summer, Fall episode breakdowns are indeed happening. She said, "I haven't read the last one. We just got it. They're looong. [Laughs] I read 'Winter,' 'Spring' and 'Summer.' "
"Alexis [Bledel] and I walked onto the set together and — I feel super emotional about a lot of it and I'm afraid I'm going to start crying at every turn — but walking onto that set really felt like something. It felt like a lot of time had passed and it felt like we were just there. It felt amazing," she told them. "The outpouring of enthusiasm and joy is just completely humbling and so appreciated."
Graham also admitted she finally knows the big Gilmore Girls mystery, the four words Sherman-Palladino intended to end the series with but couldn't because she left the show before the final season. Of course the actor did not reveal the words themselves but did give a few small hints. "[Amy] didn't realize that I didn't know them. It's actually been helpful not knowing them, because people ask me and I tell them I don't know — because I really didn't know. You know? So I asked her, 'Who says them?' And she says, 'Both of you.' That's all I can say. It's not, you know, in unison."