BB-8, Darth Vader, & More Feature in Her Universe's New Star Wars Fashions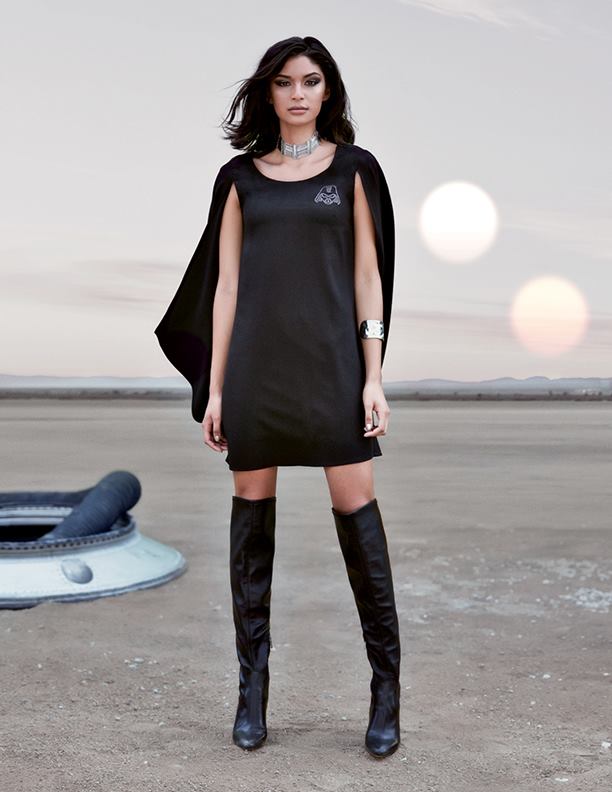 Once again, Her Universe has teamed with Hot Topic for a gorgeous new line of geek fashions. You didn't think you had enough Star Wars in your closet already, did you?
Above is the Darth Vader cape dress, below a new Princess Leia Dress!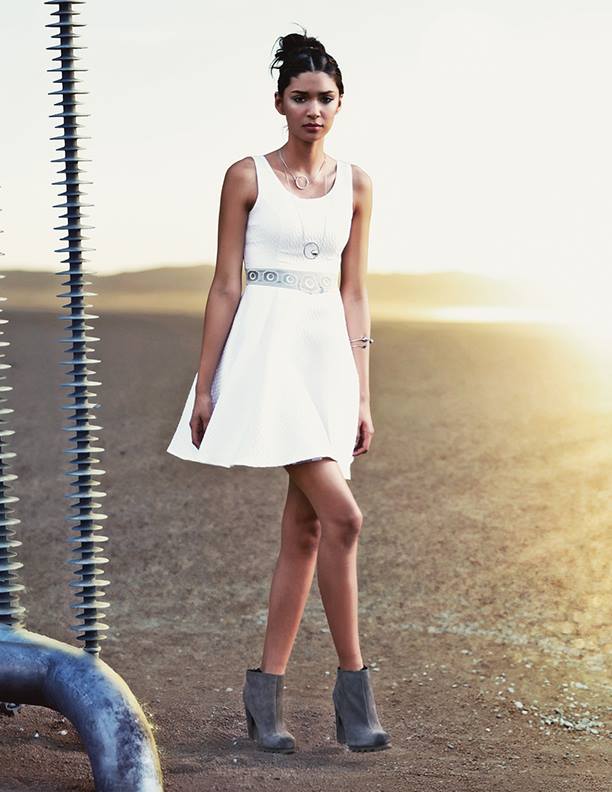 Not all of the items are on the website just yet but availability varies online and in stores.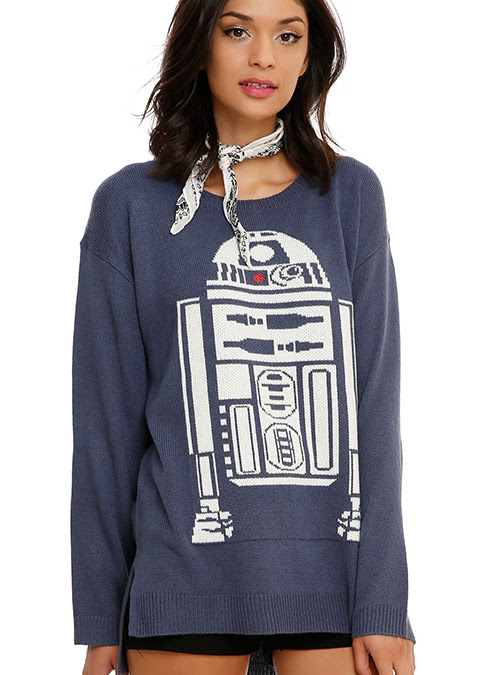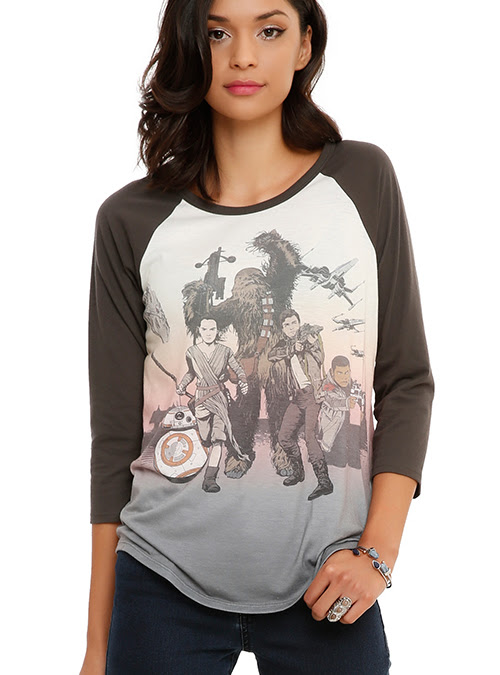 This Star Wars Tour Tee lists all the "episodes" on the back.
Then there's this super cool Boba Fett Bomber Jacket!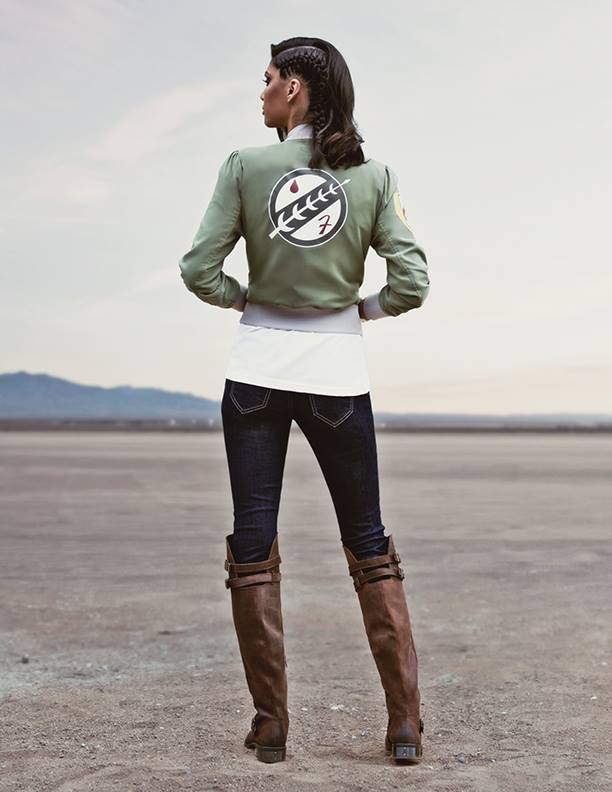 And a Pleather Darth Vader jacket embroidered with an Imperial logo on the back and a red lining that reads: "You underestimate the power of the dark side."
And everyone's new favorite droid gets a BB-8 Bomber Jacket.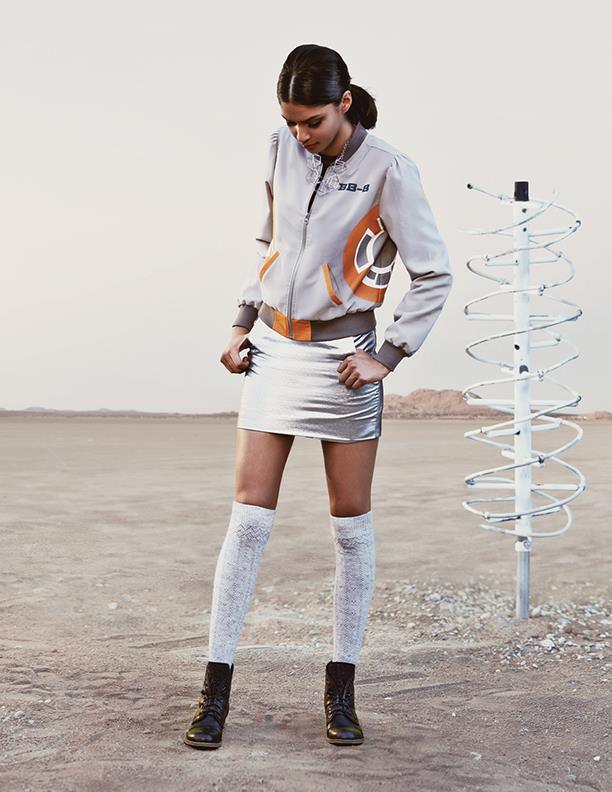 Besides these new designs available at Hot Topic, Her Universe also has several new Star Wars items up at their site. And right now, founder Ashley Eckstein wants fans to share their Star Wars story on social media using the hashtag #MyStarWarsStory." Here's what she has to say:
Dear Fellow Star Wars Fans,

We are now 33 days away from Star Wars: The Force Awakens premiering in theaters…but who's counting, right? Seriously, though, I can barely contain my excitement! 2015 has truly been the "Year of Star Wars." From Star Wars Rebels to Star Wars Celebration to Force Friday and, finally, The Force Awakens, Star Wars brings fans together from all over the world to celebrate this Universe that we all love SO much.

I've been immersed in the Star Wars community since 2008 as the voice of Ahsoka Tano, and with Ahsoka's return in Star Wars Rebels, I've been reflecting on my personal journey as a Star Wars fan. I've been a fan ever since I was a little girl. I used to play Star Wars in my living room where I would pretend to be R2-D2 and I grew up watching the movies. However, it wasn't until I became the voice of Ahsoka that I realized my love of Star Wars was a part of my identity; that being a Star Wars fan was a way of life. I also realized that I wasn't alone and that half of all Star Wars fans are women and girls just like me. The problem was that female fans were overlooked because society considered Star Wars to be a 'boys" property. How can you put a gender on Star Wars? To me, Star Wars is a story of hope, a story of good overcoming evil – you can't put a gender on that! Star Wars is for everyone, the entire family!

My solution was to start my company Her Universe – a merchandise line made for Fangirls, but more importantly, a community where female fans can step into the spotlight and let their voices be heard and celebrated! What happened actually caught me by surprise, not only did Fangirls step into the spotlight but so did Fanboys! Both genders came together to celebrate this property that we love so much and support the message that Star Wars is for everyone! Together we are creating a more accepting environment for fans of all ages.

One of my goals when I started Her Universe 5 years ago was to be able to walk into Hot Topic and find an equal amount of Star Wars merchandise for men and women. I asked for your help because I knew that I could not achieve change alone and this mission would have to be a group effort. I'm so proud to say that we've achieved that goal! Five years ago, the landscape was very different and today we are launching a fashion line full of dresses, jackets, sweaters and fashion tops, in all sizes, including plus sizes!

So to celebrate, we want you to step into the spotlight and share your Star Wars story. What does Star Wars mean to you? When did you first see Star Wars? When did you realize that you were a Star Wars fan? Everyone has a story and we want to hear yours! Use the hashtag #MyStarWarsStory on Facebook, Instagram or Twitter and let's celebrate together!

So, 33 days from now, you know where I'll be, watching Star Wars on the big screen again! Until then, let's share our stories! I personally want to say THANK YOU for your support and for helping me feel confident to step into the spotlight and say, "Hi, my name's Ashley and I LOVE STAR WARS!"

May The Force Be With You,

Ashley
Not sure how quickly the new items will sell out online but keep an eye out for Black Friday deals on both sites!