My Best of 2022
It's been…a weird year (That's something we say every year now, right?!?). Although I didn't really have to consume any entertainment for work in 2022 I obviously still consumed a ton anyway. Take a gander at my best of movies, television, video games, and books lists below.
While a lot of my "best of" items are from 2022, you'll notice there are a few older titles here and there. That's because I took my decompression time to catch up on some other recent (and some not-so-recent) pieces of media I'd been meaning to check out for a while. These lists are in no particular order and vary in length. Please feel free to share what you enjoyed this year in the comments. Happy New Year, all!
Movies
Encanto
Passing
Barb and Star Go to Vista Del Mar
The Harder They Fall
RRR
Bob's Burgers: The Movie
Fresh
The Unbearable Weight of Massive Talent
Prey
Nope
Watcher
Marcel the Shell With Shoes On
See How They Run
The Lost City of D
Everything, Everywhere All at Once
Honorable Mention: The Cat From Outer Space (This film from 1978 had been sitting in my queue for ages. It's great, silly fun.
Why yes, my husband and I did make Nope costumes for Halloween this year! Check out my silly one in motion here.
Television
Pushing Daisies
Search Party
Peacemaker
Yellowjackets
The Great
Bob's Burgers
Bordertown
Our Flag Means Death
Star Trek: Picard
Star Trek: Strange New Worlds
She-Hulk
Abbott Elementary
Severance
Better Call Saul
Obi-Wan Kenobi
Ms. Marvel
Somebody Somewhere
Barry
Bee and Puppycat
Andor
The Bastard Son & The Devil Himself
A League of Their Own
EDIT: I somehow forgot about the outstanding Interview With the Vampire
Honorary Mention: Killing Eve (The final season was great but they boffed that ending HARD. I'm basically pretending that bit didn't happen.)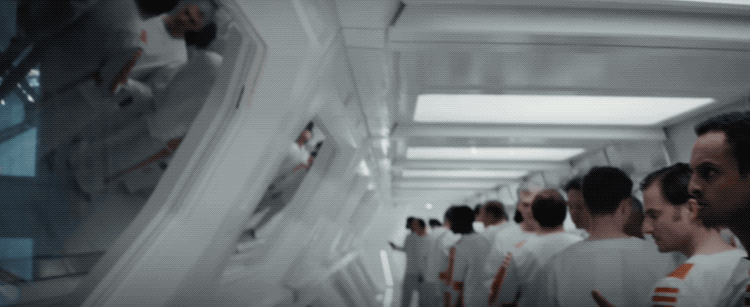 Video Games
Alan Wake
The Room 1, 2, 3, and 4
Darkside Detective
It Takes Two
Unravel 2
Sable
Resident Evil Village
Rain on Your Parade
LEGO Star Wars: The Skywalker Saga
Roki
Little Nightmares
Stray
Inside
Syberia World Before
AER Memories of Old
Goat Simulator 3
Honorable Mention: Quantum Break (I really liked the idea behind this one—which had some great actors involved—and the mechanics were really fun to play around with but the live-action pieces were a boring slog.)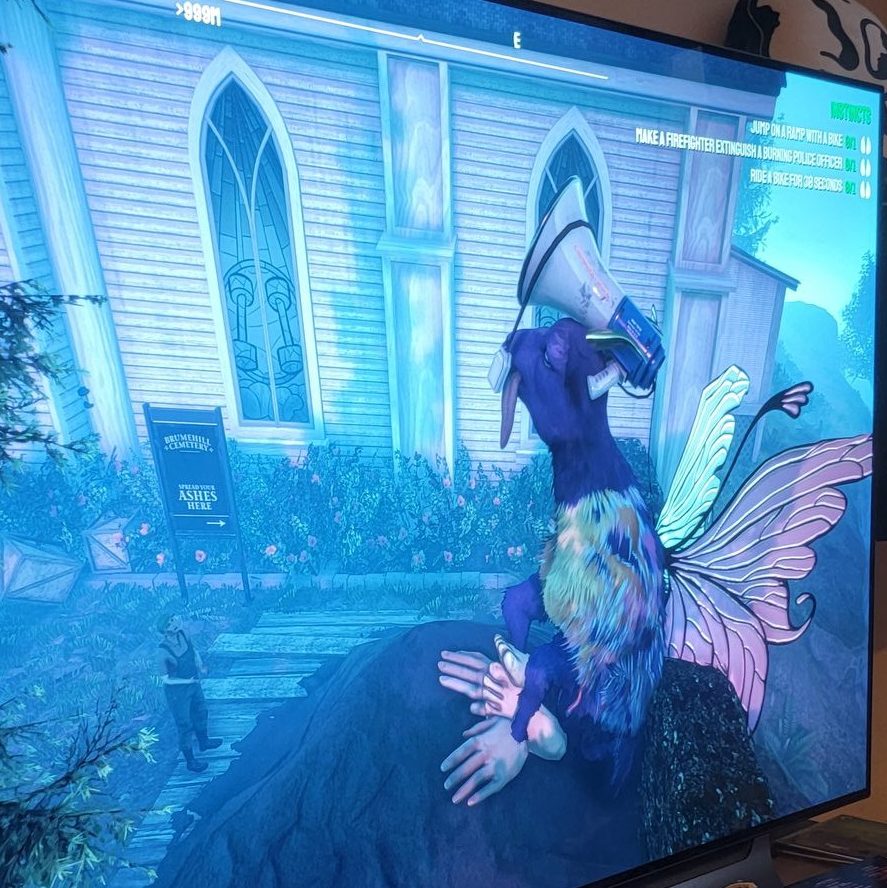 Books
Her Fierce Creatures by Maria Lewis
The Long Way to the Small, Angry Planet by Becky Chambers
Ahsoka (note animated story) by E.K. Johnston
Star Wars: Leia, Princes of Alderaan by Claudia Grey
Star Wars: Phasma by Delilah S. Dawson
The Druid by Jeff Wheeler
The Wretched of Muirwood by Jeff Wheeler
Gideon the Ninth by Tamsyn Muir
The Paper Magicians by Charlie N. Holmberg
The Keeper of Happy Endings by Barbara Davis
Honorable Mention: House of Leaves by Mark Z. Danielewski (Ok, so I started this one but had to set it aside many times because it's such an exhausting read—what with all the turning the book upsidedown and going back and forth for references.)
Speaking of Ahsoka…in case you missed it, I finally got the tattoo of her that I've been wanting for YEARS. This gorgeous work was done by @szablasta.
FYI: I've been mostly off Twitter (for obvious reasons) for the last while but have signed up for some of those newfangled social media sites. You can always look to my LinkTree for the official stuff.