Blog@ 1/31-2/4
In case you missed them, here are the stories I contributed to Blog@Newsarama last week!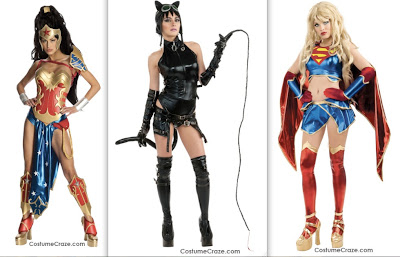 New Marvel Comics at Taco Bell – Once again, the fast food chain is offering comic books with its kids meals.
Etsy Made Me Do It: Valentine's Day – I picked some items you could buy for your sweetheart or friend to celebrate the day. Trust me, these are much better than going the generic chocolate and flower route.
Mini Darth Vader Finds His Power, George Lucas Rides Star Tours – Haven't seen the awesome Superbowl commercial yet? Check it out and get an update on the new Disney Star Tours!
Fox's LOCKE & KEY pilot revealed! – The pilot script to the highly anticipated adaptation of Joe Hill's Locke & Key for Fox has been seen by journalistic eyes and the verdict is…great!
DC Comics' Ame-Comi Halloween Costumes? – The popular line of manga-style superheroine statues have been transformed into Halloween costumes for the masses. Really? Yes, really.
Keep checking Blog@ for other great comic book/pop-culture stories and reviews from my co-workers and myself!