Boob Jokes by Jimmy
Wow, two posts in one day. That doesn't happen often. Actually, it's kind of like I'm getting the day off considering both of these took no effort at all.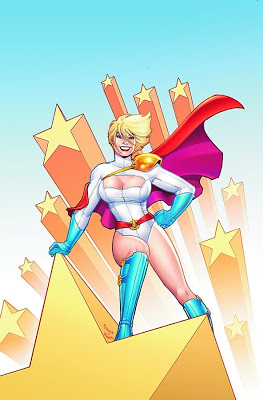 As promised, my
second CBR TV interview
is now online at Comic Book Resources. This time around I spoke with Jimmy Palmiotti:
In this exclusive on-camera interview filmed at New York Comic Con, Palmiotti discusses with CBR's Jill Pantozzi the unexpected success of DC's "Jonah Hex" and the new film based on the classic outlaw. The writer also hypes up his and Amanda Conner's much anticipated new Power Girl book, which he promises will be fearless and fun. Palmiotti also talks about his video game work and his new IDW project, "Last Resort,' which the writer describes as "a cross between an Irwin Allen production and a biological hazard gone bad."
…and boobs. To be fair, I was actually the one who started it. :) Enjoy!