DC TV Superhero Crossover Open Thread: Was Heroes v Aliens All You Hoped?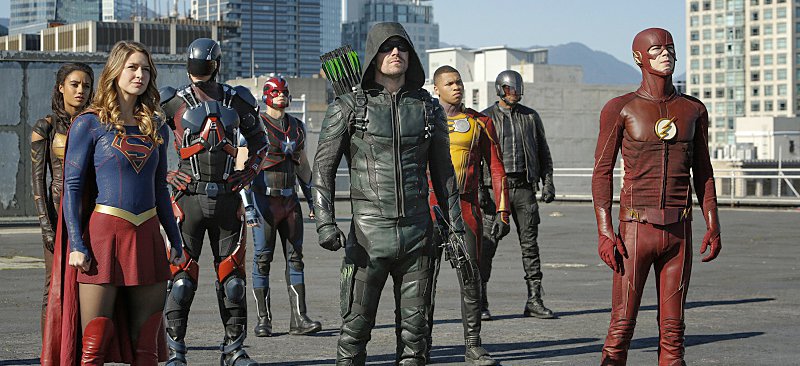 I'll probably have more thoughts later on but my first reaction post-DC TV crossover was one of joy. Care to share your thoughts on Heroes v Aliens?
#LegendsofTomorrow 😭😭😭😭 I love seeing heroes fight together instead of AGAINST each other

— Jill Pantozzi ♿ (@JillPantozzi) December 2, 2016
Supergirl got the short end of the stick but I have to say overall I was pretty impressed with The CW team getting Arrow, The Flash, and the Legends of Tomorrow casts together for this epic event. I'm sure it was a learning experience for them too and next year's will be even better.
By the way, I've got one piece up already about the Arrow portion of the crossover if you're interested. Otherwise let loose with the spoilers in the comments!