Did This Blade Runner 2049 Featurette Reveal Dave Bautista Is a Replicant?
Arrival director Denis Villeneuve tackles Ridley Scott's future-world in Blade Runner 2049. Star Ryan Gosling calls it a "grounded, realistic extension of the original."
We've gotten a couple of trailers for Villeneuve's film so far but above is a nice behind-the-scenes featurette that doesn't give anything away.
Thirty years after the events of the first film, a new blade runner, LAPD Officer K (Ryan Gosling), unearths a long-buried secret that has the potential to plunge what's left of society into chaos. K's discovery leads him on a quest to find Rick Deckard (Harrison Ford), a former LAPD blade runner who has been missing for 30 years.
Ford and Gosling star along with Wonder Woman's Robin Wright, Halt and Catch Fire's Mackenzie Davis, Guardians of the Galaxy's Dave Bautista, Lennie James, Hiam Abbass, David Dastmalchian, Ana de Armas, Sylvia Hoeks, Barkhad Abdi, Carla Juri, and Jared Leto. His role has been kept a quiet so far so I'm not 100% sure, but I think we catch a quick look at Bautista's replicant model in the video: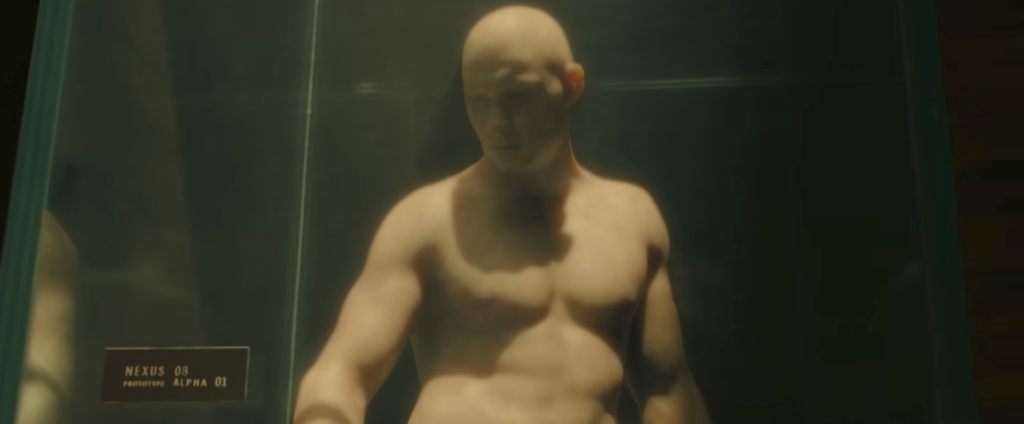 The Nexus 08, prototype Alpha 01 looks a bit small on the muscles to be Bautista but it certainly looks like his face.
Warner Bros. also posted a short Villeneuve featurette:
And one focused on Jared Leto. Funny enough, the commenters are arguing over his Joker role below the video.
Blade Runner 2049, with a screenplay by Hampton Fancher and Michael Green, will be in theaters on October 6.
[Edit: I missed that they had posted Ford and Gosling as well.]