Exclusive Preview: Frank Beddor's Looking Glass Wars: CrossFire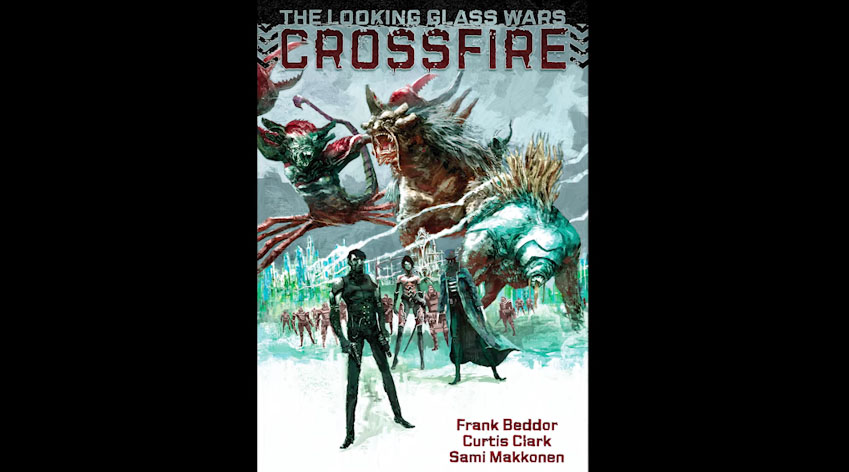 I've been acquainted with Frank Beddor for several years now and I'm super happy to report he's got a new graphic novel series continuing the The Looking Glass Wars trilogy! Check out an exclusive preview of Looking Glass Wars: CrossFire.
In case you aren't familiar with the New York Times best-selling Looking Glass Wars trilogy ([Editor's note: affiliate links] The Looking Glass Wars, Seeing Redd, and ArchEnemy) they are obviously an alternate take on Lewis Carroll's classic tale. The books focus on Alyss Heart, heir to the Wonderland throne and also a complete badass. The spin-off graphic novel series Hatter M focused on her bodyguard Hatter Madigan (a well-dressed badass) and takes place in 1800s Europe, America's Civil War, and beyond. Originally it featured art by Ben Templesmith until Finnish artist Sami Makkonen took over.
CrossFire is a graphic novel sequel to the Looking Glass Wars trilogy and takes place after ArchEnemy in Wonderland. It is co-authored by Beddor and Curtis Clark with art by Makkonen.
After the creation of the Everqueen, Alyss Heart of Wonderland faces great difficulty as she fends off political assaults from rival suit families while struggling to maintain diplomatic relations with the tribes of Boarderland. More vulnerable now than ever before, she barely escapes an attempt on her life. No longer sure whom to trust, she aligns with controversial new allies in order to keep Wondertropolis safe and prevent havoc on Earth. And yet the fight, the battle, finds her—as it seemingly always does—and Alyss discovers that all decisions, even the right ones, have consequences.
This new series is complete and ready to go to press but is in its last day of gathering funding on Indiegogo to help with printing. Due to my recent hand injury I was unable to get this post up sooner, which I apologize to Frank for, but here is an exclusive look at the first eight pages of Looking Glass Wars: CrossFire.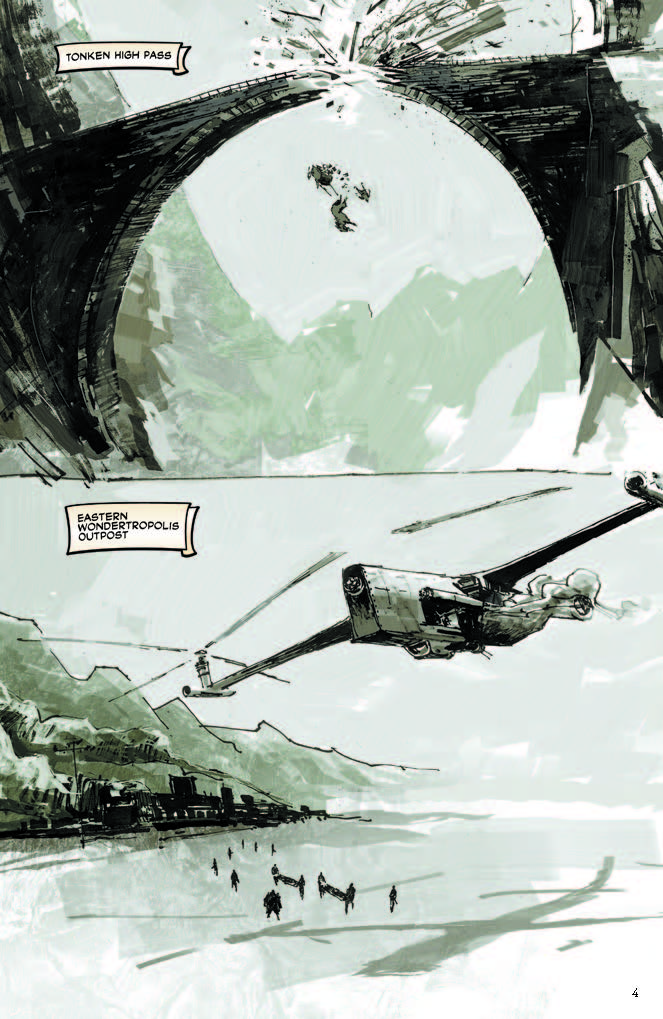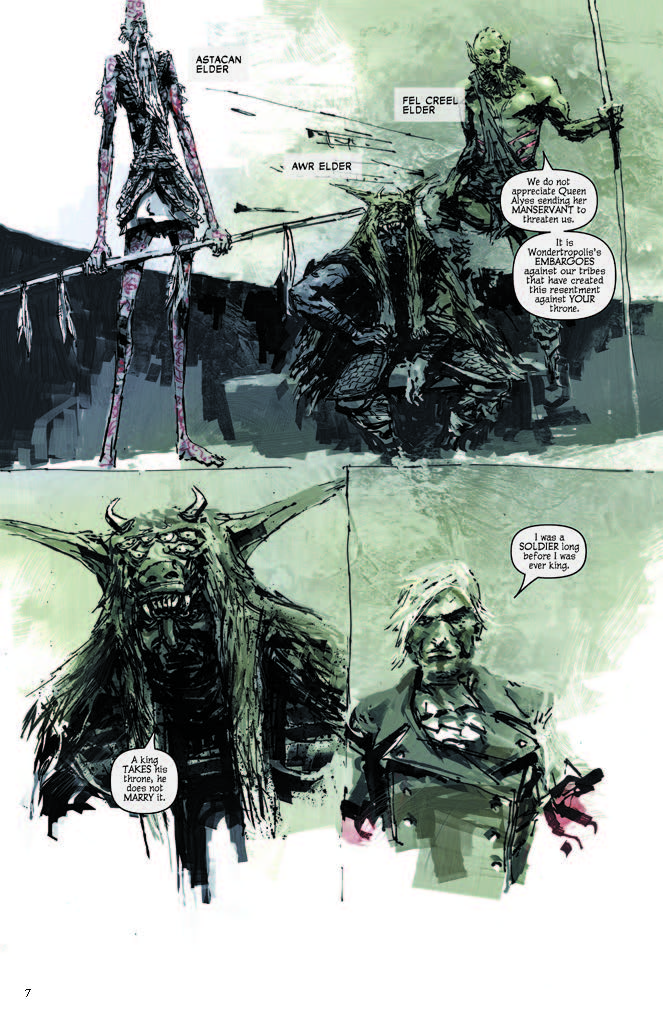 You have a few hours left to fund the campaign and get some really great perks! (The campaign still receives funds, and you get your rewards, even if the goal is not reached) Don't miss out!