First Images From Rowling's Fantastic Beasts Feature Redmayne & More

While Harry Potter's story is continuing on stage, J.K. Rowling's wizarding world gets a prequel of sorts with Fantastic Beasts and Where to Find Them. Here's our first look!
Yesterday, Empire Magazine debuted the official title card (above) from Warner Bros. Today, we've got the first images thanks to Entertainment Weekly! Here's Eddie Redmayne, starring as Newt Scamander, on their cover.
Beasts stars Oscar winner Eddie Redmayne (The Theory of Everything) as world-famous magizoologist Newt Scamander, who embarks on an adventure in 1926 New York. In our cover image, you get a first look at Scamander, his pivotal briefcase in hand, standing inside the entrance of the majestic art deco-influenced Magical Congress of the United States of America (or MACUSA), which is the American version of the Ministry of Magic that's housed inside the Woolworth Building in the film. Coming along for the ride are Katherine Waterston (Steve Jobs), Colin Farrell (True Detective) and Samantha Morton (Minority Report).
To the right above is Dan Fogler as Jacob Kowalski, below is Waterston as Porpentina "Tina" Goldstein.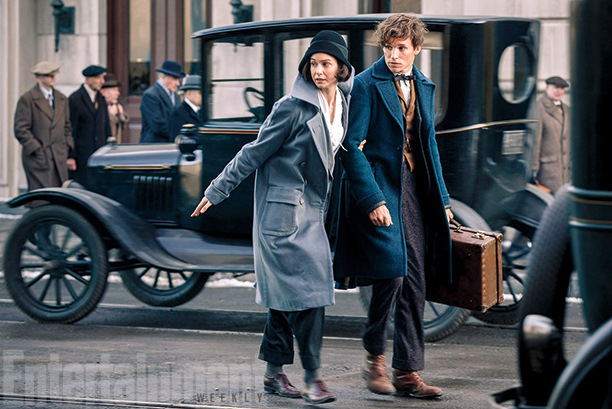 Alison Sudol is Queenie Goldstein and here she is with director David Yates.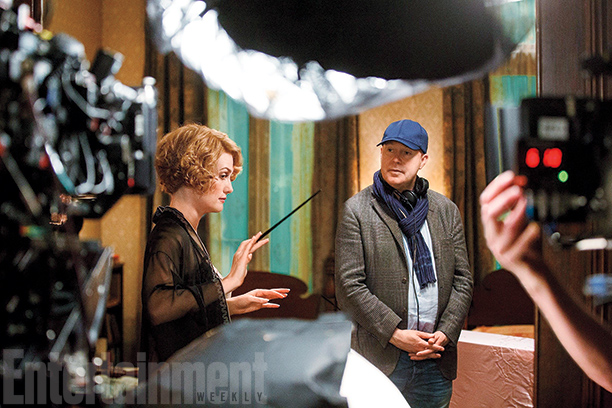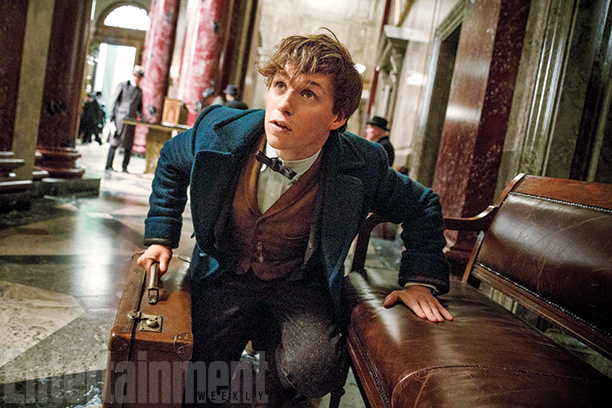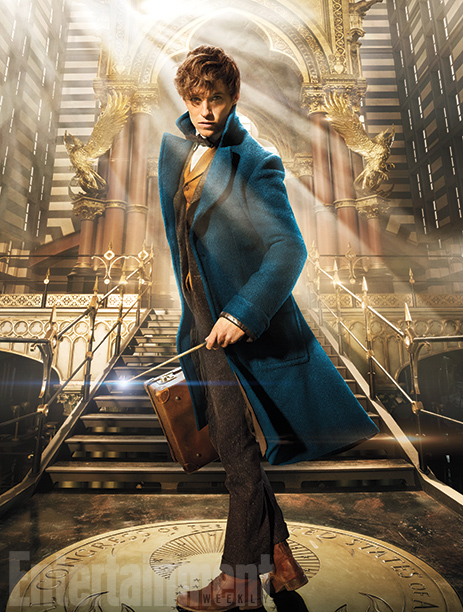 Fantastic Beasts is filming now and set to hit theaters in November 2016. Are you excited?