Gore Verbinski out for Bioshock movie
Back in May
, it was announced that Take-Two Interactive and Universal Studios were teaming up with Gore Verbinski to create a
Bioshock
film. Well, the good news is, it's still a go, the bad news is, Verbinski is out as director.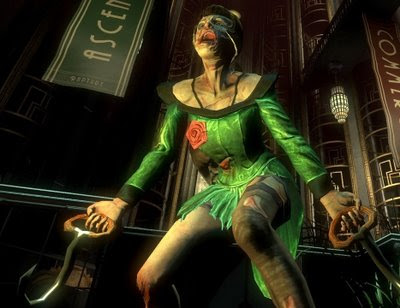 According to Variety, Spanish director Juan Carlos Fresnadillo (28 Weeks Later) is now in talks to helm the video game adaptation. However, Verbinski will still be producing. "Verbinski opted out of directing because the film has been re-calibrated to shoot aboard (sic) to access tax credits and favorable exchange rates. Verbinski couldn't do that because he is locked into directing the Paramount animated film 'Rango,' with the title character voiced by his 'Pirates of the Caribbean' cohort Johnny Depp," reported Variety. Apparently the decision is contingent on the game developer, who has final say.
As if things weren't complicated enough. "Universal then put the brakes on during the pre-production phase, because the budget rose to $160 million and the studio needed it to cost less. At the time, Universal sources vowed this would not turn into another 'Halo'—U and partner Fox dropped out of that vidgame adaptation, which was to be directed by 'District 9' helmer Neill Blomkamp with Peter Jackson producing. The negotiations with Fresnadillo indicate the studio is determined to make 'Bioshock'—offshore," said Variety.
Negotiations with a Spanish man mean they are determined to work outside the United States? Ok. What's unfortunate about this turn of events is Verbinski chose to direct Bioshock over a fourth Pirates film and well, the ship maybe have already sailed on that one as
Rob Marshall is in talks
to take over the franchise. As much as I would have loved for Verbinski to direct, I just want this to get made and not sit in development hell for years. I almost feel like they're holding off purposely to see how the sequel
BioShock 2
does before moving forward. Anyone else get that feeling?