Hated the X-Files Revival Finale? How About Teenage Mulder/Scully Origin Novels?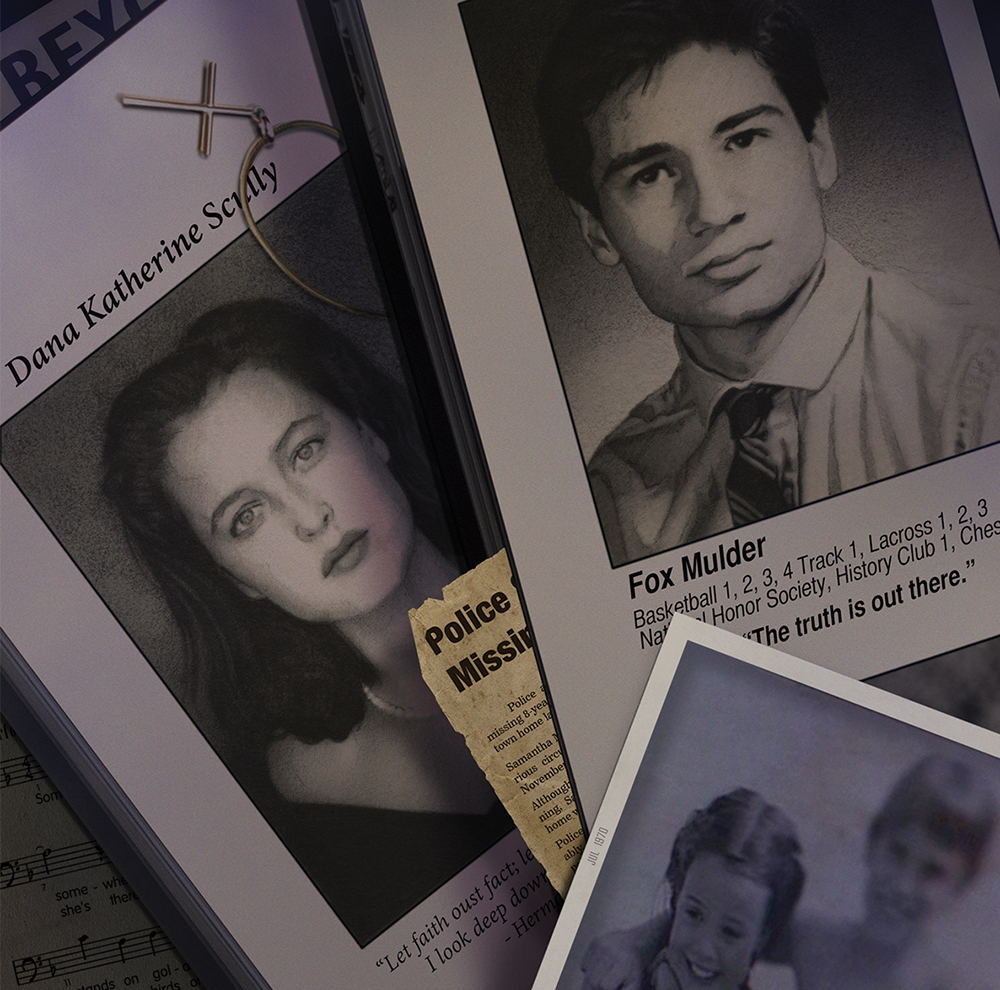 Will a set of origin novels focusing on Mulder and Scully as teenagers give X-Files fans what they were missing from the Fox revival? Probably not but they could be entertaining.
[Editor's Note: This post will not spoil the X-Files finale but spoilers are welcome in the comment section. Read at your own risk.]
I won't go into a whole review here (my thoughts line up with Variety's Mo Ryan) but I will say I was disappointed overall with Chris Carter's X-Files revival miniseries. I did love one episode but the pacing was awful on the rest and it seems like Carter forgot what we all loved about the show. I feel like the revival could have been stronger had they just focused on six solid cases with no mention of the overarching mythology or gone the reverse route and taken their time with the mythology through all six episodes.
That said, I was surprised to find out there are origin novels in the works from Imprint/Macmillan Children's Publishing Group – one for Mulder, one for Scully. As teenagers.
Empire Magazine reports:
X-Files: Origins, which will hit shelves both physical and digital in January next year, so far comprises two books: Agent Of Chaos and Devil's Advocate. Both stories are set in the spring of 1979 as serial murders, occult happenings and government conspiracies were spiraling through the news. Both characters experience life-changing events that send them on the path to their FBI futures.

Agent Of Chaos, about a 17-year-old Mulder, is by Beautiful Creatures' Kami Garcia, while Devil's Advocate, following a 15-year-old Scully is being written by Jonathan Mayberry, who has written both books and Marvel Comics.
While I can definitely say I'm interested to see the beloved characters in an earlier form, once again I wonder if the creators aren't missing the point, just like they did in the revival series. We like Mulder and Scully together, not apart. It's their chemistry that made the series work which is just one of the reasons that report about Gillian Anderson being offered half of David Duchovny's pay for the revival was so utterly ridiculous.
"When I watched the pilot episode back in 1993, I became immediately obsessed with The X-Files," Erin Stein, Publisher of Imprint, told Entertainment Weekly in a statement. "As a die-hard fan of the show, the opportunity to work with incredible authors on original stories about these characters is a dream come true for me. Why did Mulder become a believer? Why did Scully become a skeptic? We get to tell those stories."
No exact date was given yet but they will release at the same time in January of 2017. What are your thoughts?
(image via IDW's X-Files annual 2015)