Hey, That's My Cape! – Chad Michael Murray's EVERLAST
It feels like every other year is supposed to be the end of the world. Or at least that's what some "prophets" would have us believe. Most of the time though, they're of the mind that not everyone will burn in hell come the end of days but that they'll be a chosen few who are selected for some greater purpose. And yes, people buy into that thinking more than you'd think but where would your mind go if a stranger told you you were one of the chosen? Like most of the people in
Everlast
, you'd probably think they were crazy.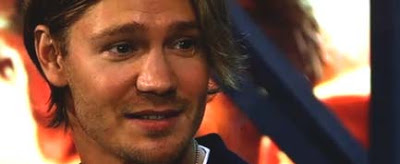 Published by Archaia, Everlast was written by television/film actor Chad Michael Murray and hosts a rotating lineup of artists. The story revolves around a man named Derek Everlast, a soldier of sorts, tasked with saving only a select few members of humanity.
Read my review of the book in this week's
Hey, That's My Cape!
at
Newsarama
.