'Kick-Ass 2' Preview, Mark Millar Says Production On Movie Sequel Is 'Nine Months Away'
If you've been eagerly anticipating the sequel to Mark Millar's hit comic book series
Kick-Ass
, this is your lucky day… and week, for that matter. Why? Because I have an exclusive sneak peek at
Kick-Ass 2
(the comic), courtesy of Millar's new monthly magazine debuting this week,
CLiNT
. Not only that, I got the scoop on the movie sequel as well.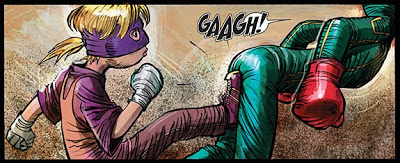 All of this (and more!) came from an interview I conducted with Millar earlier this week. Head over to MTV Splash Page to read Part 1!