Loot Crate's 'Loot For Her' Line Shines a Light on Talented Women With Bob's Burgers Leggings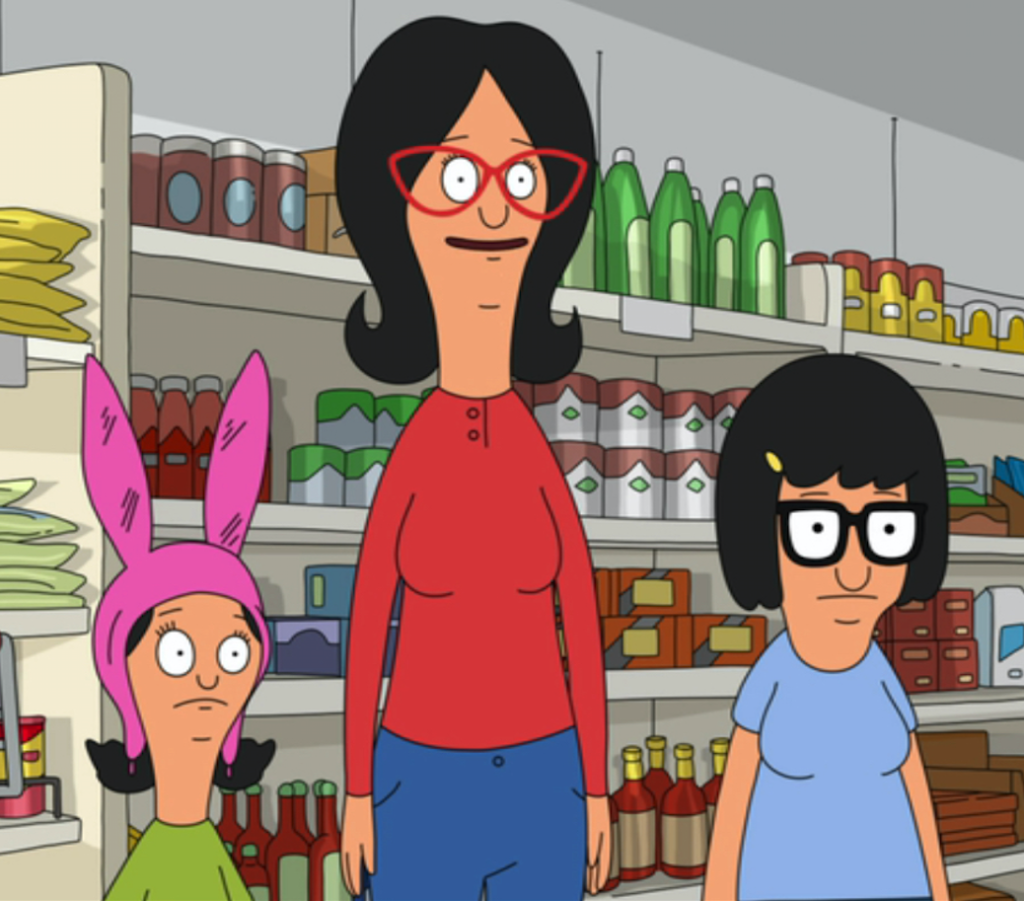 There's a special new Loot Wear collection from Loot Crate! "Loot for Her" is showcasing the work of independent female artists with "For Her, By Her!" And the first theme is Bob's Burgers.
Loot Crate's July theme was "Animation" and among other fun items it included something from Fox's animated series Bob's Burger. But they went one step further with their Loot Wear this month and produced not one, not two, but THREE Bob's Burgers leggings. (Oh, and check out the burger recipe they posted too!)
Starting in the month of July, Loot Wear has teamed up with female artists throughout geekdom to design and curate for our Loot for Her line. We're calling this program "For Her, By Her"! Each month we'll bring you a one on one with each artist we collaborated with, making unique apparel designed by talented women in the field.
The Bob's Burgers leggings focused on the women in the family of course and I got a chance to check them out. [Editor's Note: I was sent these items free to review.]
Bamboota (aka Crystal Fontan) worked on my favorite Belcher gal, Louise. (Click on a picture, then click once more to view larger)
Loot Crate did interviews with the artists and Bamboota said of Louise, "She's a tough chick with attitude… like me!"
Alex Strangler did the Tina leggings…
Strangler said, "What I like most about Tina is she reminds me a lot of myself! She's weird, anxious, terrible at making decisions (ughhhhhhhh) and she loves BUTTS!"
Jen Bartel created the Linda look…
…and had this to say about her, "Linda is actually my favorite Bob's Burgers character because she's hysterical but also kind of no-nonsense. She's sincere to a fault, and I just love characters that aren't afraid to be honest with themselves."
Here's some more info about the artists:
Jen Bartel is an illustrator and comic book cover artist whose vibrant, powerful imagery celebrates beauty and inherent strength of femininity. Her self-described "Evil Lisa Frank" aesthetic can be seen gracing the cover of the ongoing IDW series 'Jem and the Holograms' as well as several other titles. Her biggest creative goal is to breathe life into characters that inspire and empower girls from all backgrounds.

Alex Strangler is a tattoo artist in California, whose stylish, candy-colorful pop-based iconography distills a character to her core, telling their story in a single image. Her incredible art has earned a massive following on social media who represent her as a living gallery of her work; she's even tattooed more than one member of the Loot Crate team!

Bamboota (aka Crystal Fontan) is a graphic designer at LEGO with a long history in apparel, having popularized design memes such as the cereal mash-up. Her clean, cartoony style and quirky humor evokes a childlike mischief conjured by a steady diet of Saturday morning cartoons and sugary cereal. Her work can be seen in pop galleries and was featured at Star Wars Celebration 2016.
The Bob's Burgers leggings were part of the Loot Wear July subscription box but there will be more designs in upcoming months featuring more artists! I'm wearing the Large size in these photos and they're super comfortable. (Also, that red Dungeons & Dragons shirt is from a past Loot Crate!)