My Geek Master
I have three brothers AND I'm the baby of the family. It wasn't as torturous as you might imagine. Actually, it was pretty great. A lot of my likes and dislikes were as a result of them but there's one brother in particular you might want to thank – Ralph. My eldest brother is celebrating a milestone birthday today and he's one of the reasons I'm a geek.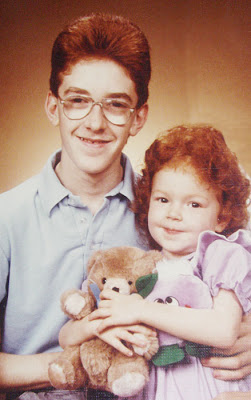 I think I may have mentioned somewhere before that my mom was the original lover of Star Trek in our family, well she claims Ralph could recite the entire intro monologue at a very young age. When The Next Generation debuted he was so excited for it I couldn't help but be either.
My brothers didn't always like me playing with their stuff (I sat and watched Super Mario Bros. for years before I was allowed to play!) but of course I would get tossed the odd toy here or there. Somehow I always wound up with Muffit from Battlestar Galactica. I also recall taking Lando Calrissian's cape and putting it on some non-space character and totally screwing everything up.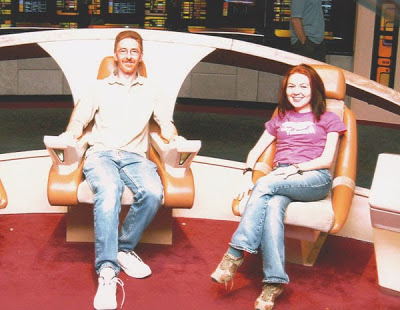 Sadly, the age gap between us meant Ralph went off to college when I was still pretty young but that didn't mean the nerdy influence stopped. I remember going over to his place and having episodes of Doctor Who on in the background (and maybe a poster on the wall?). I didn't know who this "Doctor" was at the time but he had a cool pad and awesome theme music. Little did I know, ten years later…
Of course things only got more fun as time went on and I was able to discuss things like time travel and the Prime Directive with him. (I have it on good authority he'd still like a DeLorean) So this is my thank you to Ralph, (who's got two young Padawan's of his own now) for teaching me at a very young age just how cool being a geek is.