Star Wars: The Force Awakens Posters Find Characters With an Eye on Their Weapons
StarWars.com has shown us The Force Awakens character posters of Rey, Leia, Kylo Ren, Han Solo, and Finn!
The site writes:
Rey holds her staff defiantly; Leia confidently peers through a data screen; Kylo Ren's lightsaber crackles; a grim Han Solo holds his blaster at the ready; and Finn looks stoic with a blue-bladed Jedi weapon.
For her part, Ridley said, "It is my very great honour to reveal this INSANELY EXCITING poster for The Force Awakens!!!! IT'S REY!!! Looking all freckly from the Jakku sun and as if there's an adventure to be had!!! AHHHH!"
Fisher wrote on Twitter, "Oh Luke, don't ask for the moon, we have the force." (Still wish she were holding a lightsaber here too…)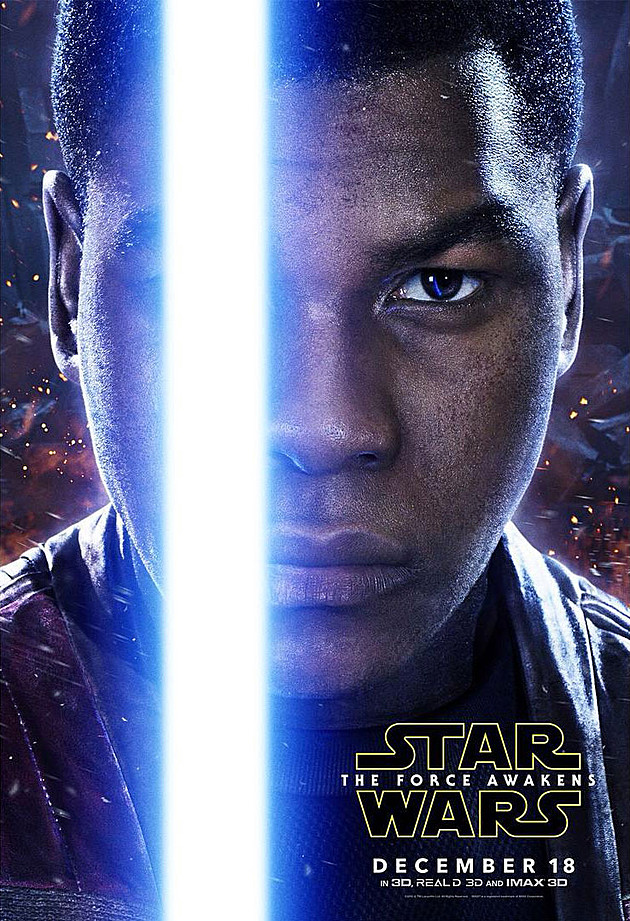 And then I did this and regretted it immediately.
What do you think of the posters? Do you have your tickets already?