Stephenie Meyer's 10th Anniversary Twilight Surprise Features Genderswapped Characters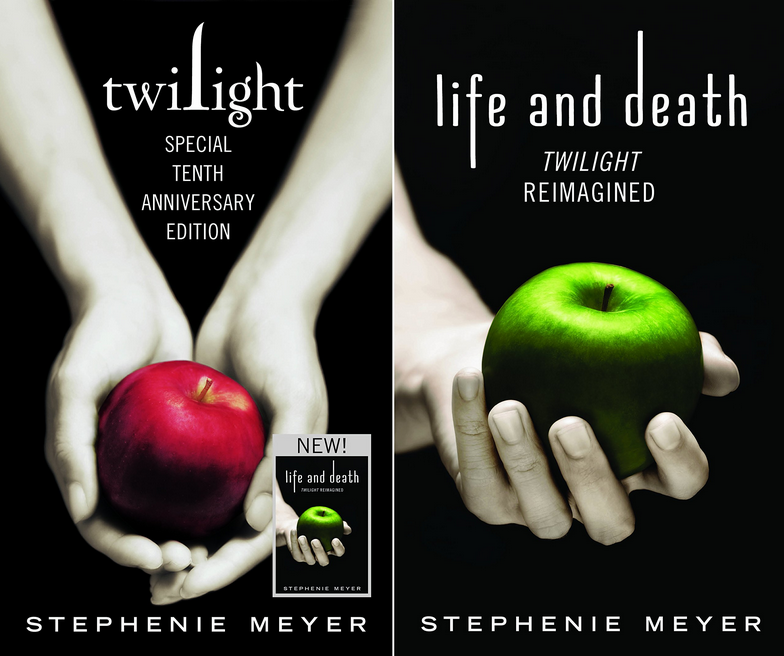 Stephenie Meyer surprised the world today when she announced not just a 10th anniversary reprinting of Twilight, but a new novel retelling the story where Bella is now Beau and Edward is now Edythe.
She is going to make so much more money.
Entertainment Weekly explains:
In honor of the 10th anniversary of her best-selling vampire romance, Twilight author Stephenie Meyer has written a 442-page reimagining of the novel that made her a publishing sensation. This time around, she's switched the genders of her protagonists. Yes, it's true. In the new tale titled Life and Death: Twilight Reimagined, Bella Swan is now a boy named Beau (short for Beaufort) and the brooding Edward Cullen is now Edythe.
…
Meyer explains in her foreword to the anniversary edition of the novel that she decided to go with the gender bending to underscore her position that Bella isn't a "damsel in distress" as certain critics have charged. Rather, the author insists, the character is a "human in distress," or as Meyer calls her, "a normal human being surrounded on all sides by people who are basically superheroes and supervillians." Meyer also takes issue with the criticism that Bella was "too consumed with her love interest, as if that's somehow just a girl thing." The author mentions, too, that Beau is "more OCD" than Bella was and that he's "totally missing the chip Bella carries around on her shoulder all the time."
They go on to say the forward of the new book explains the retelling allowed her to fix some grammar and word choices as well as alter "some elements of the mythology for consistency." She also discussed the news on Good Morning America today.
I know it's almost trendy to trash Twilight but I've gone on the record before asking folks to chill with the hate. [Editor's Note: Read, "Twilight: If you don't have anything nice to say, don't say anything at all" for my longer thoughts on that.] I have a feeling this new work will start the hate engine all over again but consider what an incredibly savvy move this was on that part of Meyer. She got to rely on content she already wrote to create something exiting for fans to discover and make them spend more money.
Meyer has also promised Twilight from Edward's perspective, Midnight Sun, is still on the way. This isn't the first time an author has done that sort of thing either, Orson Scott Card retold Ender's Game from the perspective of Bean in Ender's Shadow. However, genderswapping characters like this had previously been reserved for fan fiction.