Unboxing FanMail's "Wars Among The Stars" Fangirl Friendly Subscription Box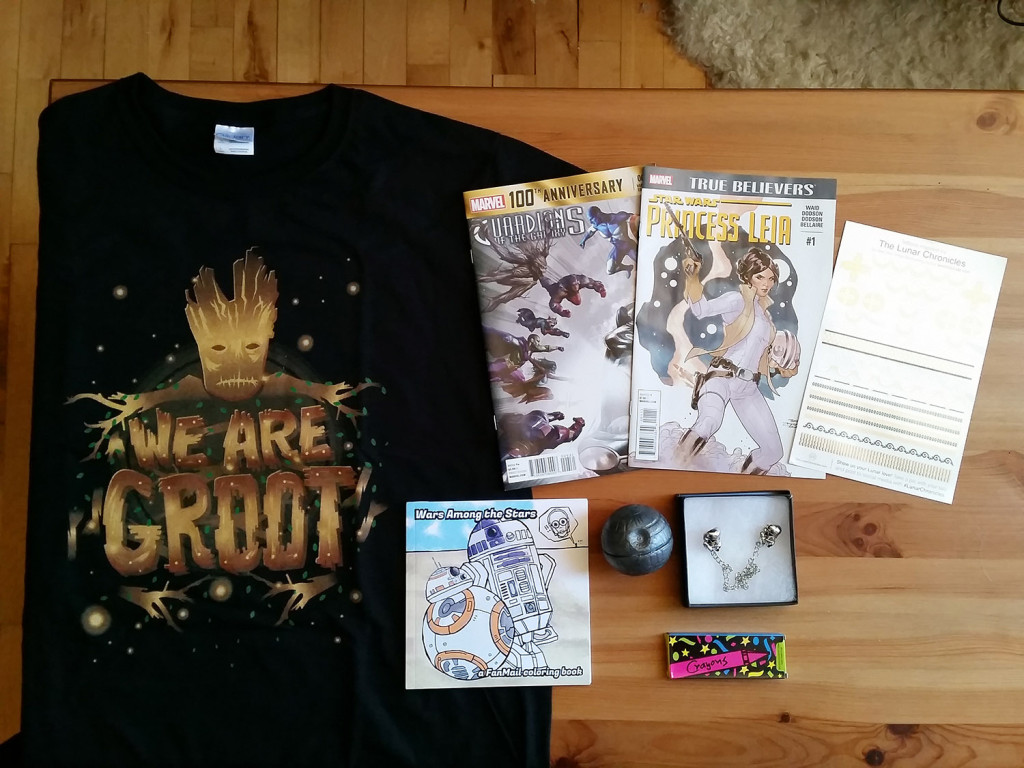 A wonderful package arrived on my doorstep. And it was delivered via dragon! Join me as I unbox FanMail's "War Among The Stars."
You may remember last month I posted about fangirl-friendly FanMail, offering my readers a special discount code off their first box. As promised, creators Jenny and Rose sent me one to check out and it arrived heavily guarded…
Seriously though, how cool is that logo? Here's what I found when I managed to get past the beautiful beast. (A full shot of all of the items is at the top of this post.)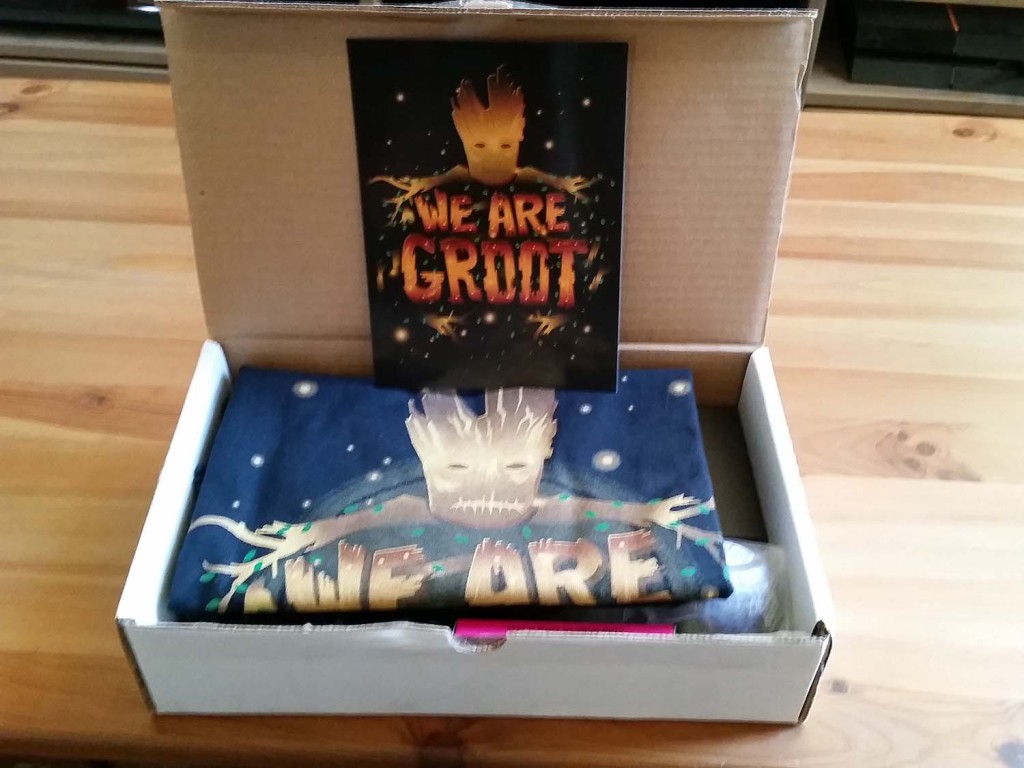 GROOT!!!!!!!!!!!!!!
What I found really great about this box, and something I definitely haven't seen in any other subscription box personally, is a descriptive sheet of all of the items and who they were created by. Remember, FanMail aims to support at least one small business run by women each month.
Not only that, the FanMail creators have also included on that sheet an excellent nerd-themed list which includes movies, television, comics, and video games all being released in the month you receive the box.
Here's a look inside the "War Among The Stars" coloring book by Winnie Gong. It includes some excellent fandom inspired images and yes, you even get some crayons!
The Stormtrooper lapel pins and chain was probably my favorite item included in the box. I will definitely be wearing them to my Star Wars: The Force Awakens screening.
That's no moon…it's a Death Star soap from Amethyst Soaps! It looks and smells fantastic.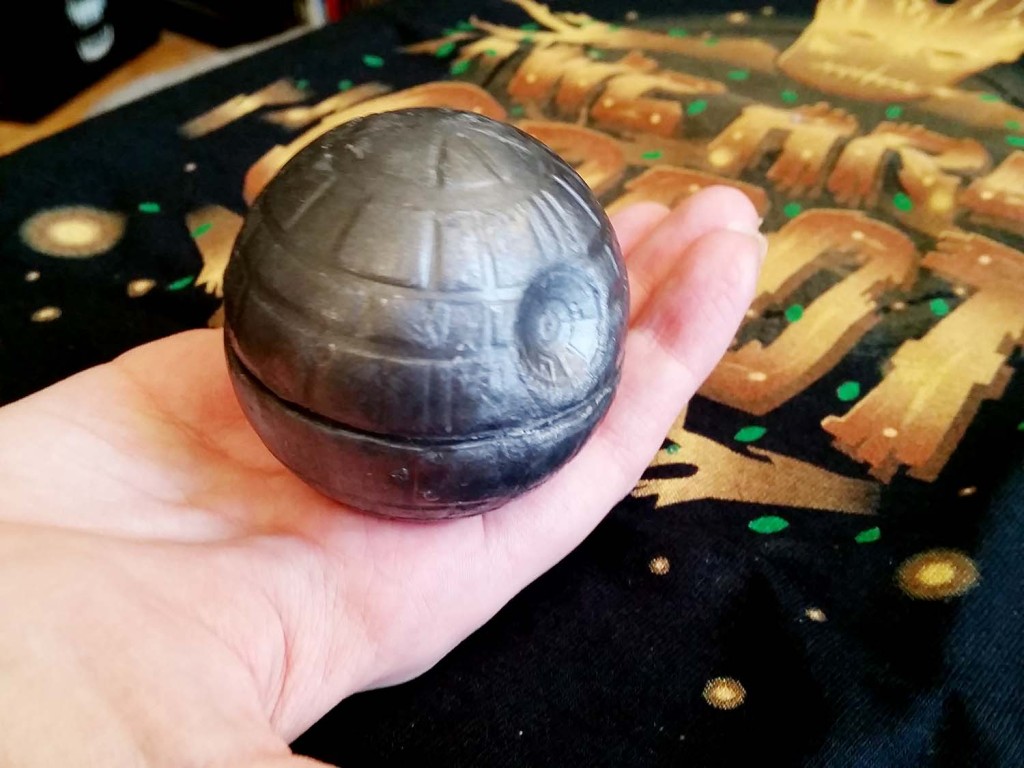 And one more item that wasn't on the list, temporary tattoos. As someone who has many real tattoos, I can still appreciate slipping on something that can come off in a few days. These are promoting Marissa Meyer's The Lunar Chronicles.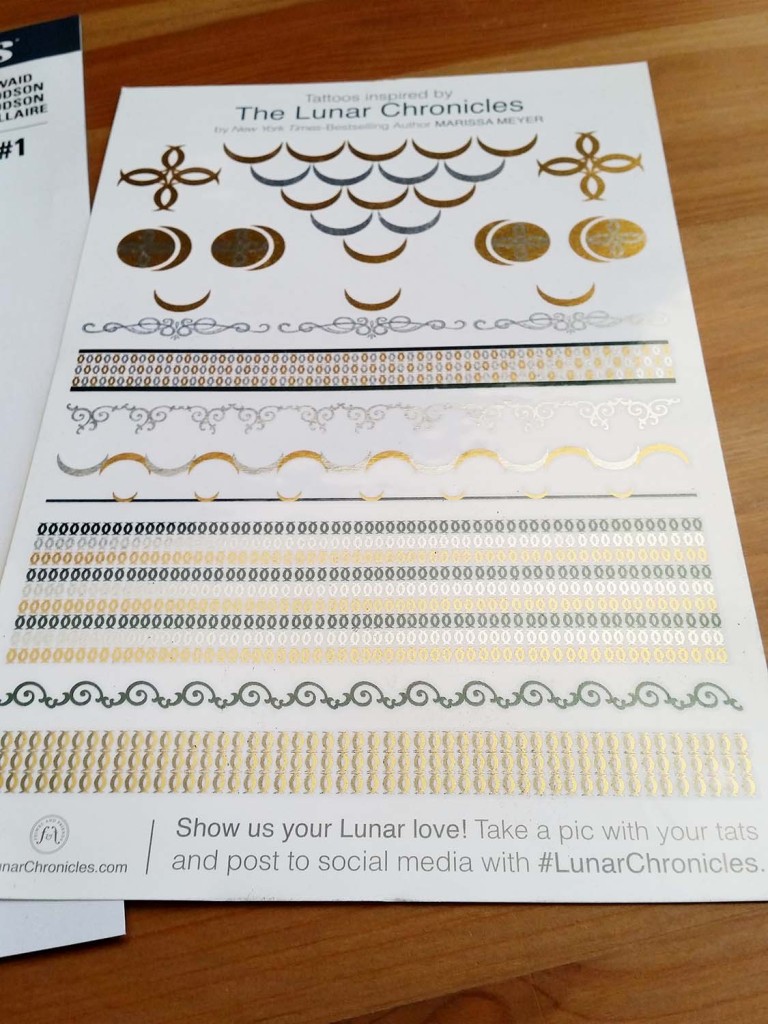 I must admit FanMail stands out in the sea of subscription boxes right now, not just because it's fangirl-friendly, but because of the sheer variety of items included. I would definitely recommend you pick one up for yourself or as a gift for a friend. Month to month will cost you just $21.99 or you can sign up for multiple months at a time for a bit less. And look at all you get!
The last day to sign up for December's themed TOON TIME box is this Thursday (tomorrow). They've gone ahead and revealed it features a Lumberjanes #21 exclusive cover by Carey Pietsch and a Garnet-inspire lip tint from Fictitious Fragrances! As for what else you'll find? They write, "We picked our favorite fandoms from cartoons and animation and this box is sure to please anyone who loves good storytelling!"
Don't forget to take $2 off your first FanMail box with my code: NERDYBIRD.