What If Tim Burton Directed Your Favorite Disney Films?
That's the question Andrew Tarusov asked and now his peculiar works are making the internet rounds for all to find the answer!
It's a bit of a departure from Tarusov's usual work which is pin-ups but these illustrations certainly capture the Tim Burton spirit and look.
This one reminds me of the lovely Family Dog.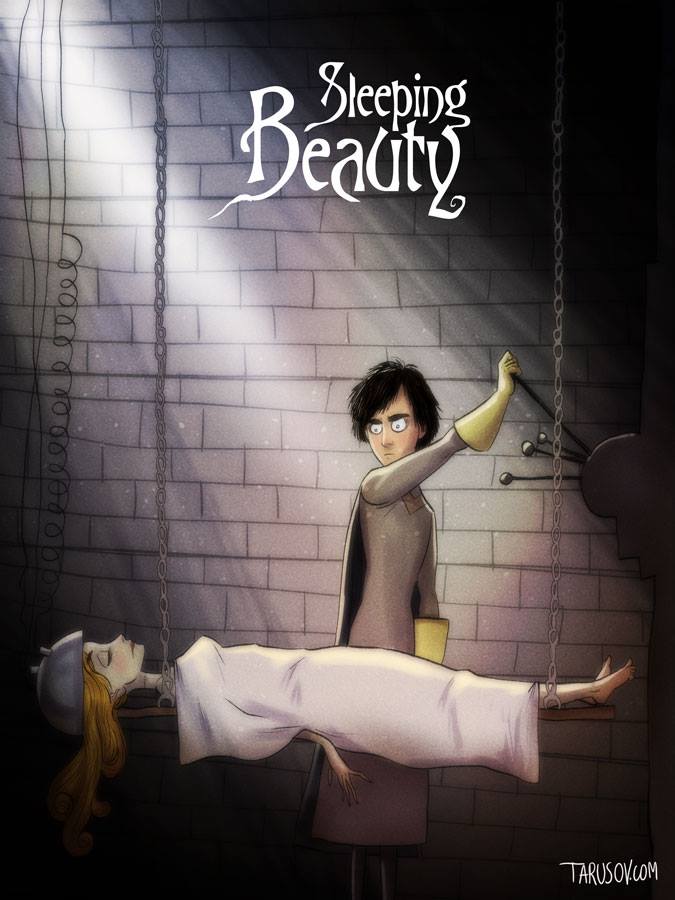 This Sleeping Beauty one certainly tells a different story. What do you think?
Check out Bambie, The Lion King, Dumbo and his (probably) not safe for work pin-up illustrations on his Facebook. You can also check out his official website here.