Here's 24 Films About Women: Feel Free to Genderswap Them, Dudes
The news that Splash was getting not just remade but genderswapped with Channing Tatum as the merman and Jillian Bell as the human was very exciting news for me. For others, not so much. And after all the Ghostbusters hate, it got me thinking, what other women's stories could get the same treatment?
Though I'd thought about doing a list like this before, it was this hilarious tweet that spurred me on.
Men: How would you like it if we gender-swapped all YOUR favourite 80s movies?
Us: Channing Tatum as a mermaid.
Men: No not like that.

— Captain Razzle (@CaptainRazzle) August 2, 2016
Without further ado, here's 24 films Hollywood could totally try and remake with men.
Mystic Pizza – 1988
The Joy Luck Club – 1993

Mermaids – 1990
Clueless – 1995
Sister Act – 1992
Beaches – 1998
Death Becomes Her – 1992
Girls Just Want to Have Fun – 1985
Waiting to Exhale – 1995
Thelma and Louise – 1991
First Wives Club – 1996
Bend It Like Beckham – 2002
Heathers – 1988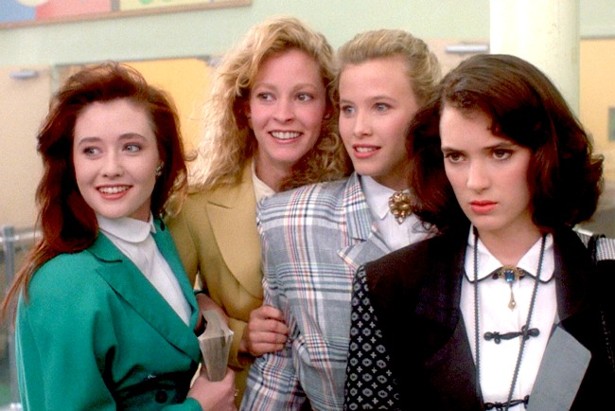 Sisterhood of the Traveling Pants – 2005
Set It Off – 1996
Sixteen Candles – 1984
Pretty in Pink – 1986
Teen Witch – 1989
The Witches of Eastwick – 1987
Hocus Pocus – 1993
The Witches – 1990
Practical Magic – 1998
The Craft – 1996
Wow, we make a lot of movies about witches, huh. And last but not least, go hog wild with this one, fellas.
A League of Their Own – 1992