Alien: Covenant Releases New Images, Adds the One and Only James Franco to the Cast
Alien: Covenant opens on May 19, 2017 and we're just hearing about a new addition to the cast. James Franco? Yes. James Franco. Check out a few new images from the Ridley Scott follow-up to Prometheus as well.
Bound for a remote planet on the far side of the galaxy, the crew of the colony ship Covenant discovers what they think is an uncharted paradise, but is actually a dark, dangerous world — whose sole inhabitant is the "synthetic" David (Michael Fassbender), survivor of the doomed Prometheus expedition.
Entertainment Weekly debuted this new shot of lead Katherine Waterston looking badass.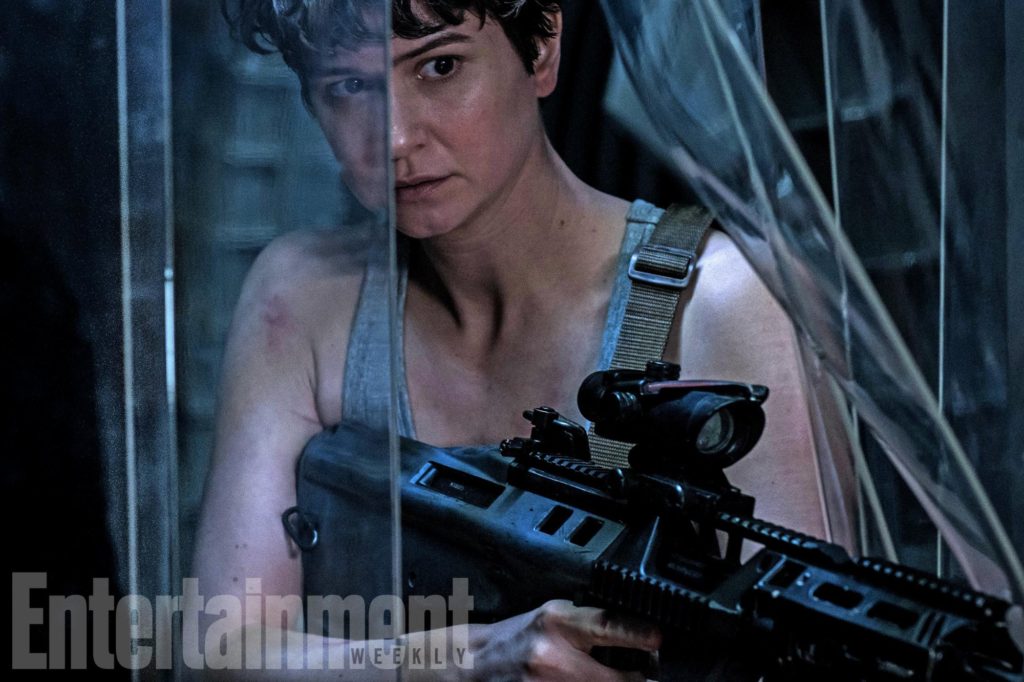 The film will see Michael Fassbender returning as David as well as Billy Crudup, Danny McBride, Demián Bichir, and Jussie Smollet joining the cast. But they'll have someone else to (probably) get eviscerated: none other than James Franco. AvPGalaxy.net had the exclusive reveal of this in early December but now Variety has picked it up. AvPG wrote, "Franco will be appearing in Alien: Covenant as Branson, the captain of the Covenant and husband of Katherine Waterson's Daniels." Variety didn't specify this and mentioned 20th Century Fox had no comment.
The official Twitter account has also been revealing some images from the film with numbers attached. Most are assuming it's a countdown to the trailer.
220512052104 pic.twitter.com/HkweryZ3Mj

— Alien Anthology (@AlienAnthology) December 19, 2016
130112062104 pic.twitter.com/xEna3aTK6V

— Alien Anthology (@AlienAnthology) December 20, 2016
185612082104 pic.twitter.com/sAGedSODki

— Alien Anthology (@AlienAnthology) December 21, 2016