Batgirl Deserves Her Own Film
Something criminal has been brought to my attention. With recent direct to video animated features like Green Lantern: First Flight, Wonder Woman and Justice League: Crisis on Two Earths, you'd think it was only a matter of time before someone as popular as Batgirl got her own film. Guess what? Turns out Warner Bros. was planning on that very thing but CHANGED THEIR MINDS. Gather your proverbial torches, we must storm the castle.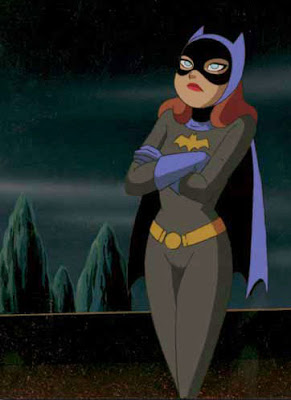 Stella from Batgirl to Oracle: The Barbara Gordon Podcast alerted me to this unbelievable travesty upon comic book fandom. The news originally broke in an interview the website Think McFly Think did with Bruce Timm. Here's what he had to say:
We had originally planned to do sequels for Wonder Woman and Green Lantern, but Wonder Woman's sales started out extremely slow and then over time were eventually able to catch up to probably Justice League [New] Frontier. The Exec's decided because it wasn't able to sell quickly right away, where as Justice League was, that there wouldn't be any more female super hero films right now. We were developing and hoping to get started on a Batgirl film based on Year One, but because of Wonder Woman's slow sales start, that won't be happening now.
I really cannot imagine this. After Wonder Woman, superheroines like Supergirl and Batgirl are the best choices for guaranteed sales. I feel strongly about this and so do a lot of other people. Stella actually started a petition. SIGN IT NOW, it takes literally 20 seconds. This is part of what she has to say:
We, the undersigned, call upon Warner Home Video, Inc. to rethink their decision to cancel the development and production of Batgirl: Year One. As Batgirl is a popular character in comics and a cultural icon, her debut in a full-length feature would bring several generations together: the Yvonne Craig generation, the Batman: The Animated Series generation, and the The Batman generation, not to mention the different comic generations. Giving Batgirl/Barbara Gordon a chance as a film will not only allow Warner Brothers Animation to produce a more diverse movie-lineup in the future, but will give the fans of other female superheroes the chance to see their own favorite on the screen.
If you love Batgirl, and I know you do, then do Stella, myself and Batgirl fans everywhere a favor by signing the petition and spreading the word wherever and however you can. You wouldn't want to make a redhead angry, would you? :)