We Have Culottes! BBC Reveals Jodie Whittaker's Official 13th Doctor Costume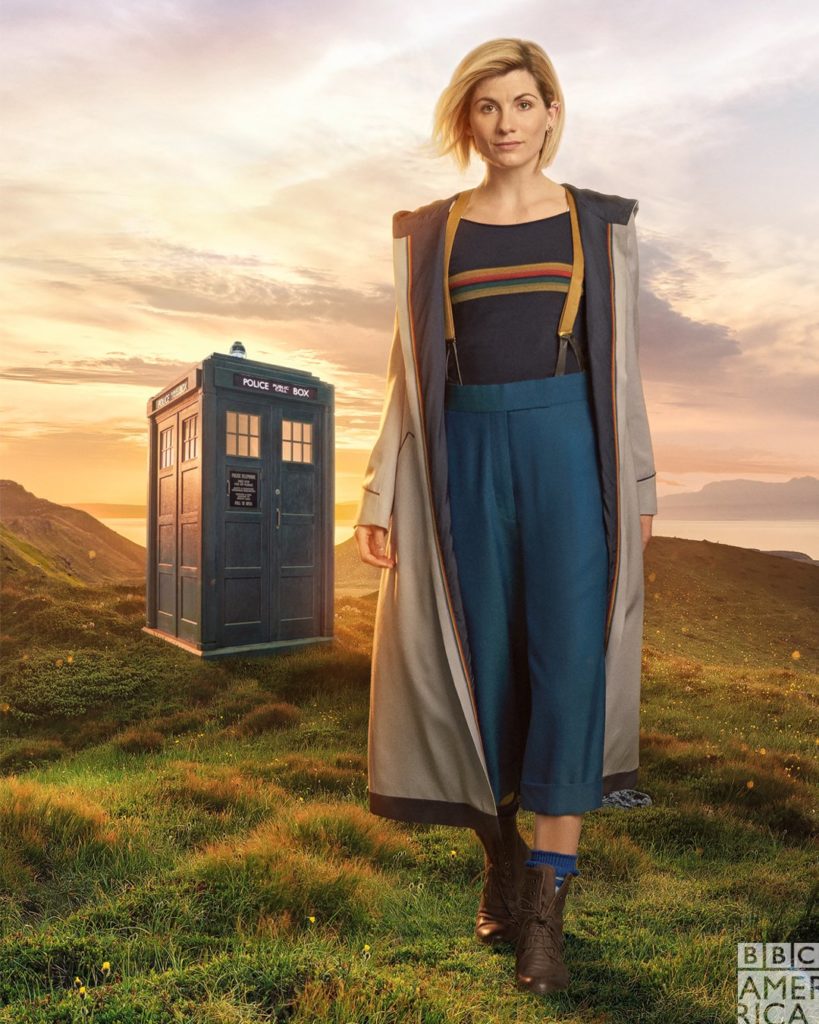 In July we found out Jodie Whittaker would be stepping into the shoes of the Doctor. Today we've got our first look at her costume for BBC's Doctor Who.
Though the BBC previously released a teaser video featuring Whittaker, the outfit she was wearing was not her actual costume for her upcoming run as the 13th Doctor. This morning the BBC and BBC America Twitter accounts revealed this new photo with a simple caption: "New series. New Doctor. New look!"
I think it'll be a contentious one because it really is a "look." But on first glance I liked it. If you'd like an amusing look at the new Doctor trying to choose a new costume, make sure to watch Leigh Lahav's animated short.
Whittaker has been very enthusiastic about the role so far, even getting to see fans cosplay her for the first time (in the teaser clothes). There's already fan art online of this official get up, how long until the cosplay shots start rolling out?
Who is she. pic.twitter.com/sUqeyqrxhS

— Stephen Byrne (@StephenByrne86) November 9, 2017