Buffy the Vampire Slayer: Riley Review
Joss Whedon pulled a giant plot twist in his recent Buffy the Vampire Slayer arc, "Retreat," regarding Buffy's former flame Riley Finn. Fans could have been satisfied with the explanation given in those issues, but instead we get to see much more — with Riley's version of events.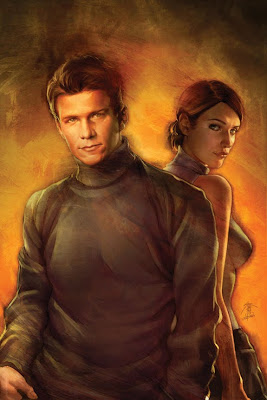 In stores today (August 18) from Dark Horse Comics is Buffy the Vampire Slayer: Riley, a brand new story from television writer/producer Jane Espenson and artist Karl Moline. Espenson gets the chance to tell what really led to former Initiative member Riley Finn becoming a double agent for Buffy.
The one-shot is the second we've seen during Season 8 (the first being Willow's spotlight), and is actually titled "Commitment Through Distance, Virtue Through Sin." It's intense, but have we come to expect anything less from Buffy's love life?
Check out my review of the issue at MTV Splash Page!