But, Sir!
At midnight, on the cusp of the new year, Queen Elizabeth announced her New Year Honours list, the men and women who would be knighted. At the top was a man who was already used to being called Sir for 7+ years as Captain of the Star Trek Enterprise. I present, Sir Patrick Stewart.
Of course Star Trek is what we all known him best for but Sir Patrick has had a far more varied and illustrious career. In fact, his knighthood comes in the form of "service to drama." How's that for an honor? He's said his "great joy" is theater, he was part of the Royal Shakespeare Company for 16 years and continues to take the stage today. His most recent appearance was with X-Men co-star and fellow Knight, Sir Ian McKellen in "Waiting for Godot" on London's West End.
Stewart told the
Telegraph
, "In particular the past six years have given me acting opportunities that at one time I could not have imagined possible." Could he be referring to his
Family Guy
episodes perhaps? Probably not, either way, a more deserving Knight you could not find. Congratulations Sir Patrick!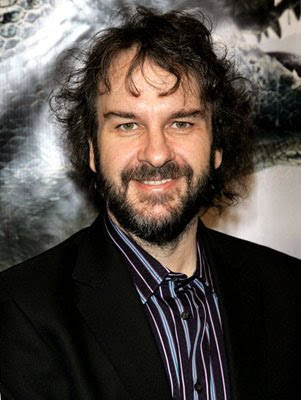 On New Zealand's New Year's Honours list this year is Knight Companion of the New Zealand Order of Merit for his "services to film," Peter Jackson. The director's work on the
Lord of the Rings
trilogy "broke box office records around the world, won Jackson international accolades, and prompted a spike in tourism to New Zealand," according to the
Hollywood Reporter
. "I didn't think anything would surpass the 2004 Academy Awards," he said, "but I was wrong." The 2004 Oscars was where
Return of the King
took home a record breaking 17 awards.
Sir Peter's early work skewed toward horror and his latest works include a producing credit on District 9 and the current box office entry, The Lovely Bones. Now he's diving right back into Middle Earth. The script for both Hobbit films is said to be completed and he, as well as director Guillermo del Toro, will begin filming shortly. He's also producer for all three TinTin adaptations. The first, The Adventures of TinTin: The Secret of the Unicorn with director Steven Spielberg, is set for release December of 2011.
Side note: Does anyone else miss chubby Peter Jackson? This new skinny version kinda freaks me out.