C-3PO Swimsuit is all our fault.
"I am C-3PO, human-cyborg relations." Can't you just imagine the types of human-cyborg "relations" going on as a result of this new swimsuit from
Black Milk
? Yeah, I know you can.
I'm sure you remember the Artoo swimsuit that made a huge splash a few months ago ("Seriously, we sold so many of these it was nuts," says Black Milk.). Well, say hello to Threepio, the latest Star Wars swimsuit from the company and the perfect companion piece. "Because Artoo was lonely," according to Black Milk. Yes, oh so very lonely…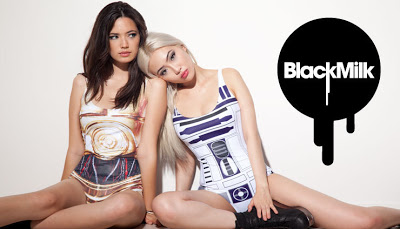 It was inevitable a C-3PO version would be made really. The amount of press the R2D2 suit got was astronomical. Although I thought the company might make C-3PO into one of their classic catsuits, I'm sure they'll have just as much success with the swimsuit. I'm even thinking a few guys might be compelled to buy one for some reason…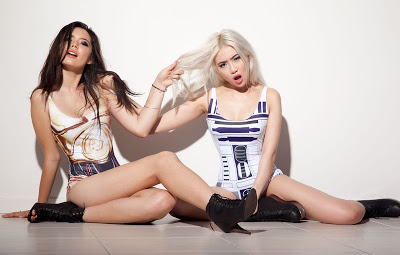 Yes, these are the droids you're looking for.
Priced at $85, just like the Artoo version, it's equally out of my reach as that one was. Especially during the holidays. Perhaps they'll have a buy one, get one half-off sale later in the season (the company is based in Australia). Until then, these droids will continue bickering like they always do.