Comic Book Review: Locke & Key – Head Games #5
Using a key to open your brain and take out bad memories is not a good idea. I repeat, NOT a good idea.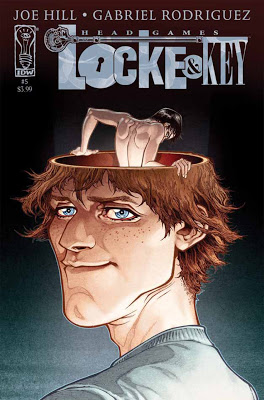 Imagine how tempting it would be to know that the power to remove all of your bad memories – fear, sadness, insecurities – from your own brain was just the turn of a key away. Well that's exactly where the Locke siblings find themselves in this penultimate issue of Locke & Key: Head Games and it's a very dangerous and exposed position to be in.
Continue reading my review of the new issue to be released tomorrow at the Girls Entertainment Network. (spoiler free)