[UPDATED] Comic Legend Darwyn Cooke Has Passed Away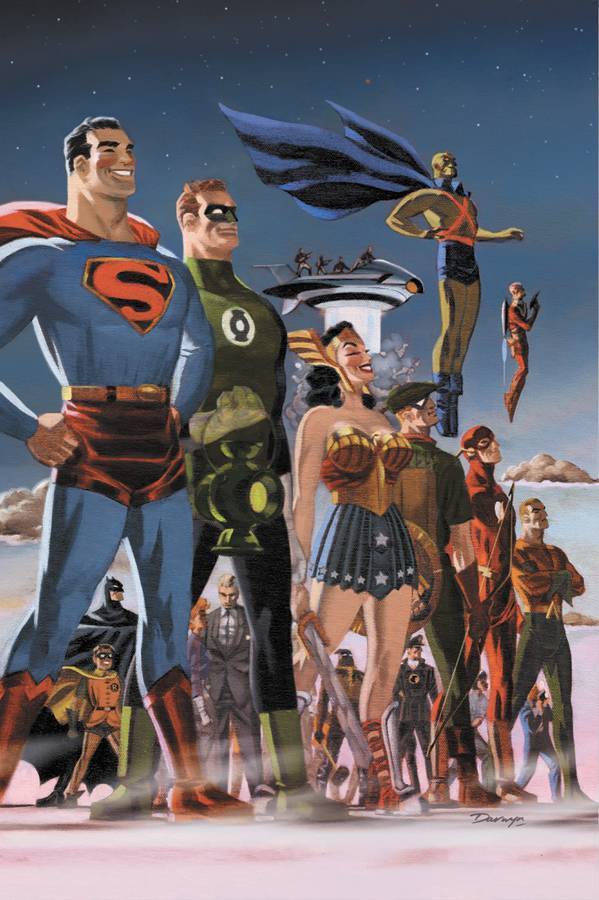 [UPDATE – Saturday, March 14th] Darwyn Cooke passed away early this morning. His family posted the following message on his website:
We regret to inform you that Darwyn lost his battle with cancer early this morning at 1:30 AM ET. We read all of your messages of support to him throughout the day yesterday. He was filled with your love and surrounded by friends and family at his home in Florida.

Donations can be made to the Canadian Cancer Society and Hero Initiative.

Please continue to respect our privacy as we go through this very difficult time.
[End update, original story follows] Comic Legend Darwyn Cooke Receiving Palliative Care For Cancer:
In a post titled appropriately "Fuck Cancer," comic book creator Darwyn Cooke's wife Marsha revealed her husband's diagnosis.
It is with tremendous sadness that we announce Darwyn is now receiving palliative care following a bout with aggressive cancer. His brother Dennis and I, along with our families appreciate the outpouring of support we have received. We ask for privacy as we go through this very difficult time. Urgent inquiries please contact David Hyde david.hyde@superfanpromotions.com
Cooke has had an extensive career bringing superheroes to life for eager fans. He was likely a big part of your childhood, working as a storyboard artist on Bruce Timm's Batman: The Animated Series and Superman: The Animated Series, and later animating the main title design for Batman Beyond.
He's also been incredibly prolific in comic books themselves of course working on Catwoman, The Spirit, DC: The New Frontier (which Warner Bros. turned into an animated film), Detective Comics, and countless others.
Cooke is beloved in the industry and this is tough news to hear for lots of folks today but please keep your thoughts with those closest to him. His work is currently on sale on Comixology if you're looking for a way to support.