Comic Strip Superstar
If you have aspirations to see yourself in the funny pages, Amazon might have just the thing for you.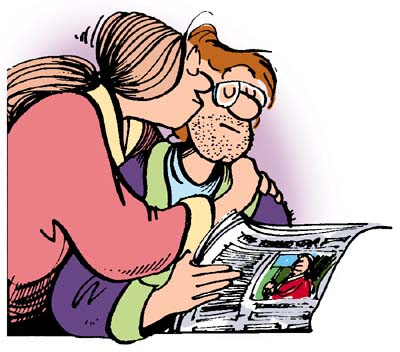 Do you ever open the newspaper, look at the comic strips and go, "Hey, I could do that?" Now is your chance to show the world what you've got.
Are you the next Comic Strip Superstar? There's only one way to find out–enter an international search for the next popular comic strip artist, sponsored by Andrews McMeel Publishing and hosted by Amazon.com. The winner will receive a publishing contract from Andrews McMeel Publishing, a $5,000 advance from Universal Uclick, and a monthly stipend for the development of 20 comic strips that will be considered for syndication.

From the submissions, Universal Press Syndicate will narrow the entries down to 250 quarterfinalists. The quarterfinalists will then be narrowed down to 50 semifinalists by John Glynn and Lee Salem, seasoned Universal Press Syndicate editors. In the semifinal round, popular comic strip creators G.B. Trudeau (Doonesbury), Lynn Johnston (For Better or For Worse), Scott Hilburn (The Argyle Sweater), and Mark Tatulli (Lió and Heart of the City) will choose 10 finalists and post feedback for each on Amazon.com. Amazon.com customers will then have the opportunity to view the finalists' submissions and vote for the grand prize winner.
Pretty cool huh? I like that the public will get to vote on them in the end because after all, that's who it would eventually be for. You can read more about it, including how to enter, at Amazon. And of course, don't forget to read up on the official rules before you submit anything. Actually, Webcomics.com did a really great breakdown of them with commenters giving some great advice as well. The deadline is September 12 so you better get a move on if you're interested.