Never Tell Me the Dogs: Daschund Rescue Features Pups in Star Wars Duds
I've got a GOOD feeling about this. Diamond Dachshund Rescue of Texas joined forces with the 501st Legion to help raise money for some dogs in need. Oh, did I mention the dogs are dressed in Star Wars costumes?
You're probably already familiar with the 501st Legion (I did a feature on them not too long ago!). They're the costumed charity group that's done a whole lot of good throughout the years. This time their focus falls on Diamond Dachshund Rescue and their troop of lovable dachshunds!
I spoke to the photographer, Cindy Kelleher, about how this adorable project came together.
The whole shoot was a compete collaboration between Diamond Dachshund Rescue of Texas, The 501st Legion, and myself. Lillie Kneeland from DDRTX was the mastermind behind it all and was able to obtain permissions from both Disney and Lucasfilm (which impressed the heck out of me!). So when she approached me with her very elaborate and involved idea, I said "count me in!" She handled getting volunteers, the logistics, permissions, editing, preparing a detailed shot list, being the prop master and everything else involved. I've volunteered with DDRTX in the past creating some PSA's on video last year and also photographing some of their available dachshunds and they are some of the greatest volunteers I have worked with. And I work with a lot of local rescues. We shot the whole thing in less than a day and thanks to Lillie, everything went way better than expected and we all had a blast. I mean what could be more fun than weenie dog puppies and Darth Vader? It was also fun meeting and working with all of the great folks from our San Antonio Chapter of The 501st Legion. I was really impressed with how accurate and detailed their costumes were!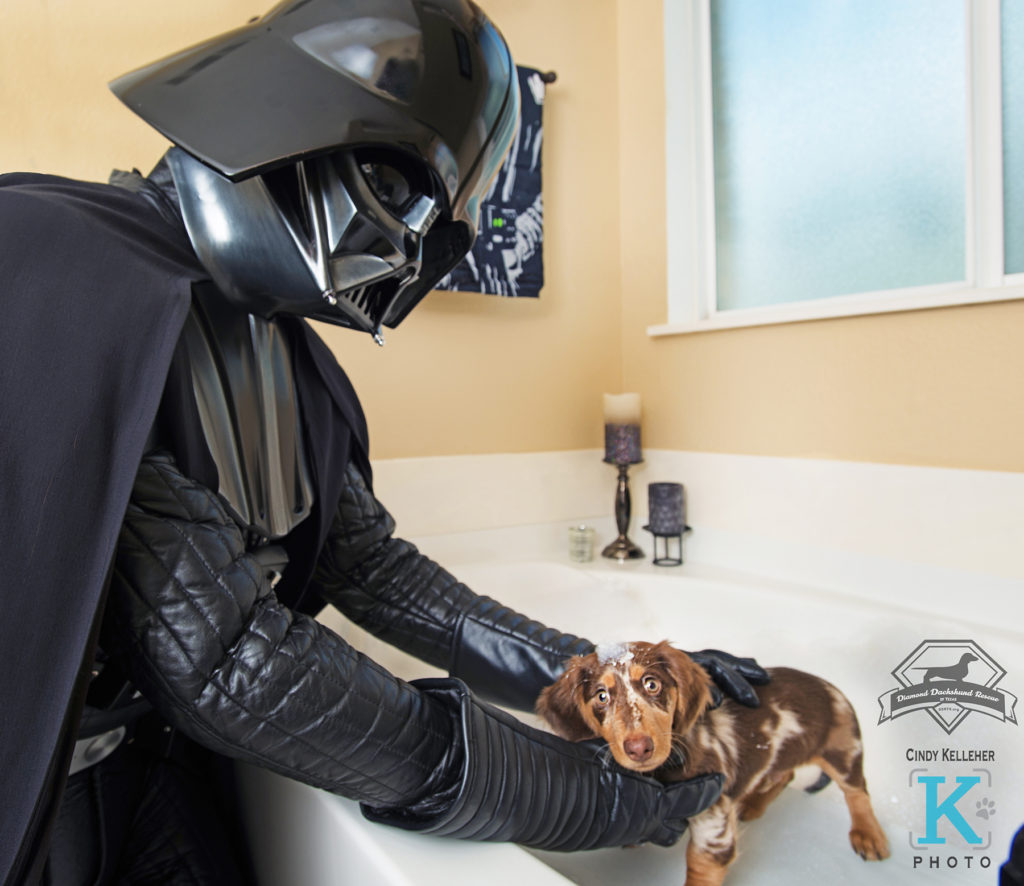 Here's a bit about Diamond Dachshund Rescue:
Diamond Dachshund Rescue of Texas is an all-volunteer group in the heart of Texas that is dedicated to the health, welfare, and happiness of our dachshund friends. We are based in Central and South Central Texas and have volunteers in many parts of Texas. We are a 501(c)(3) tax-exempt organization. As such, we must rely heavily on donations and contributions, which are a necessity in order to continue to be able to pay the costs of veterinary care and other necessary expenses for each of our dachshunds. Diamond Dachshund has rescued, rehabilitated and placed from 100 to 200 dachshunds each year since our incorporation in 2003. We strive to find the right home for each dog's individual personality and needs so that the placement is permanent and both the dogs and the families who adopt them are equally happy.
Check out all the photos from this fantastic series at the Diamond Dachshund Rescue of Texas website and do what you can to help these puppers!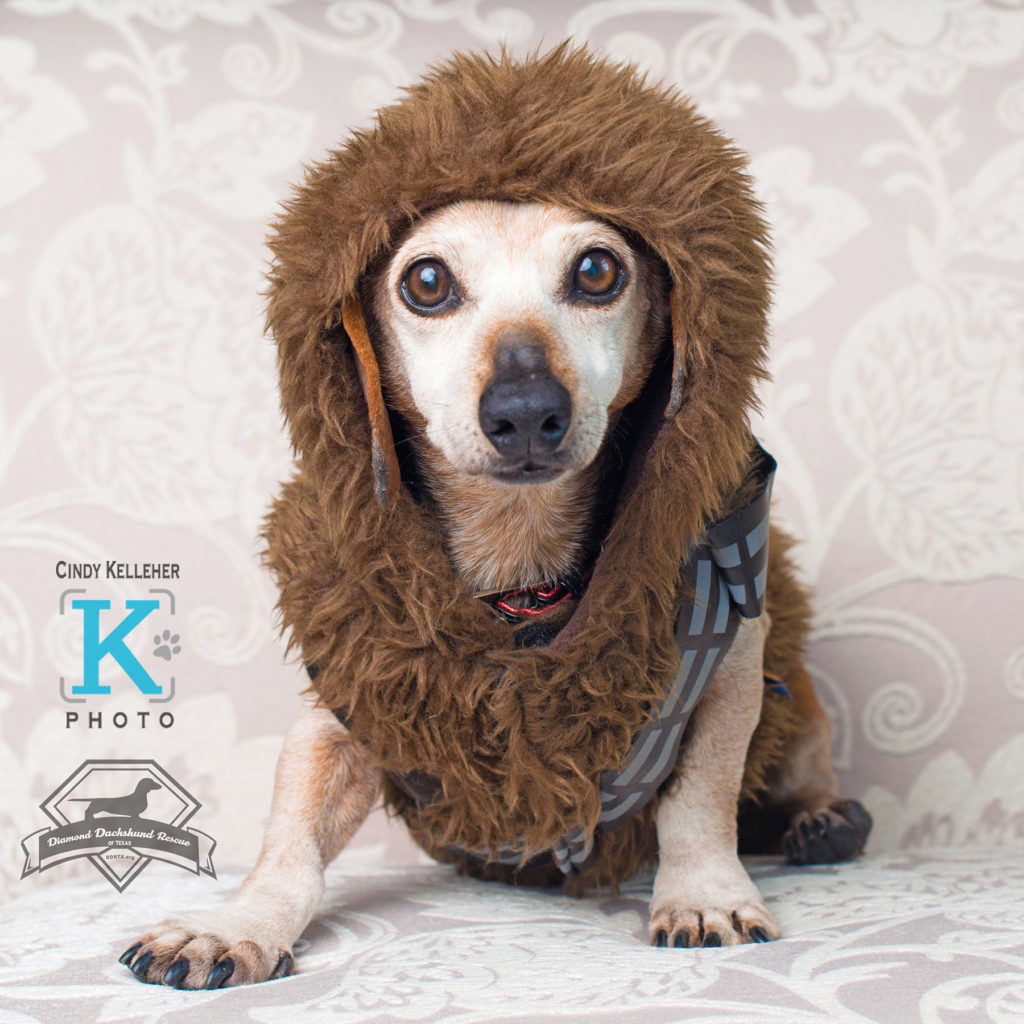 (all images used with permission from Cindy Kelleher, please do not reproduce)