Don't just be a zombie this Halloween, be a WALKING DEAD™ ZOMBIE
With AMC making it a annual event premiering
The Walking Dead
in October, it's only reasonable that we populate the world with zombies on Halloween. Well now Target makes it even easier with
The Walking Dead
™ zombie masks and costumes!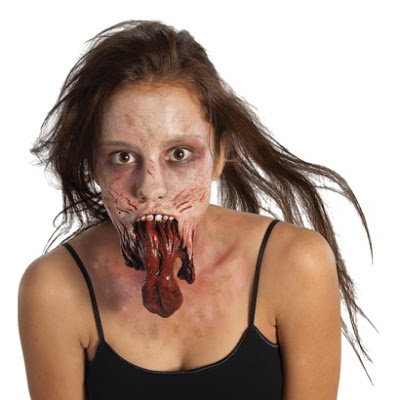 Granted, I'm not sure I'd be able to look at anyone wearing the "Split Jaw Latex Prosthetics," it's still infinitely cool. Retails for $12.99.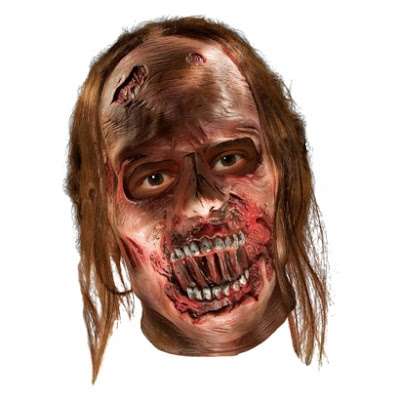 Might be a little difficult to eat wearing the "
Decayed Zombie Deluxe Mask
."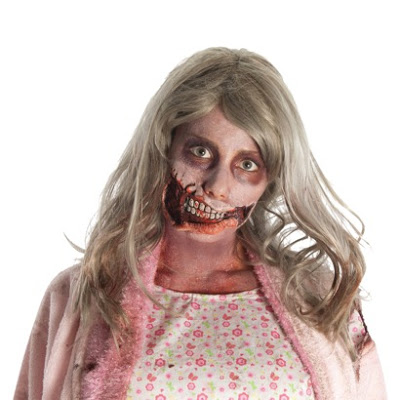 You'll have to accessorize the "
Little Girl Mouth Latex Prosthetics
" with your own pink fluffy robe but you'll guarantee children never come trick-or-treating at your house again. This one is unfortunately sold out online.
And finally, if you're going for hospital chic this year, I'd suggest purchasing the "
Men's The Walking Dead Patient's Gown Costume
." Perfect for the runway or the roadway.
Or, you know, you could just buy generic zombie makeup and do it yourself. :)