Don't Miss These 10 Genre Shows Premiering in January!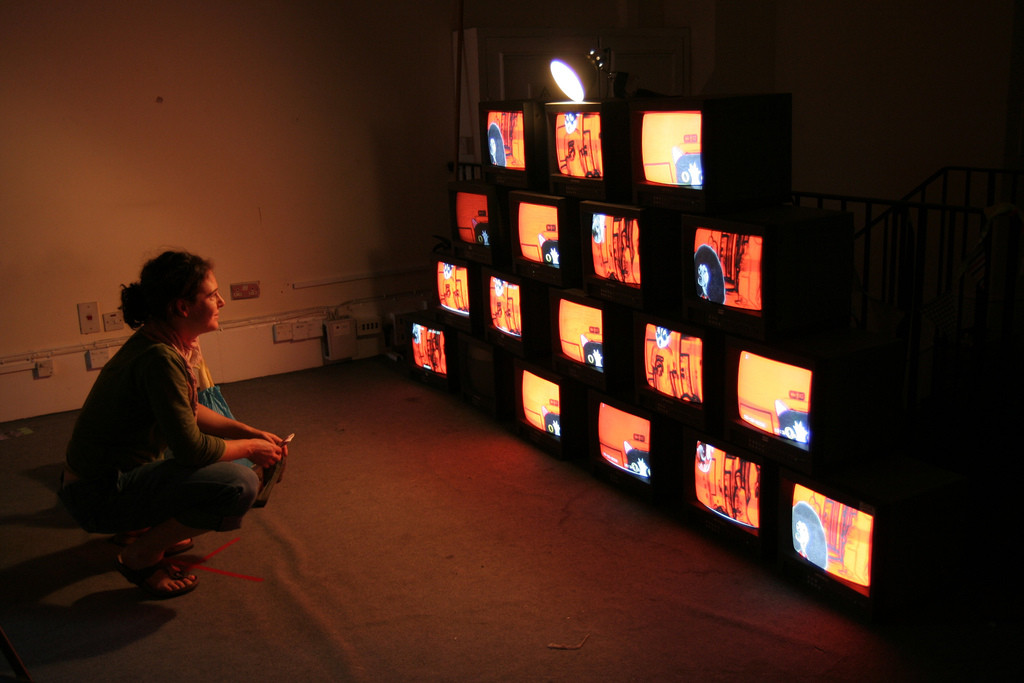 [Editor's Note: This list was previously posted on Tor.com.]
The holidays are over and for many that means heading back to work. For others it means there's finally new episodes of television to watch! But I bet you didn't realize just how much TV was starting so soon. Here's a primer to get you prepared for the new and returning genre series hitting the small screens this January.
I was late to the party for AMC's Halt and Catch Fire and FX's Fargo and trying to watch them legally and without paying extra on top of our cable bill, Netflix, and Amazon Prime subscriptions was more difficult than I'd imagined. You'd think in this age of DVRs, on demand, and the ever-growing number of streaming services, getting caught up on a show that's currently airing (or just ended) with services you already pay for would be simple as pie. But if you're not already signed up for every single service, you may find yourself in a financial bind when it comes to finding just-aired TV episodes. Hence my advice. Your interests may vary, but start recording all of these shows right now! Just in case.
January 5th:
The Shannara Chronicles (MTV)
Premise: Based on Terry Brooks' Shannara book series (and focused most closely around The Elfstones of Shannara), this new fantasy series is set in a post-apocalyptic world in which magic now thrives and technology is a thing of the past. The Four Lands depicted are inhabited by humans, elves, dwarves, and gnomes alike and we kick things off with three young heroes (two women, one man) attempting to stop a demon army. And of course a classic love triangle to boot. It's your basic sword and sorcery type deal but I will admit to being happily surprised with how good the production looks considering MTV isn't known for this particular kind of story. Fans of the series should be relived to know that although there will be deviations from the books, Brooks has worked closely with the creators.
Items of interest: If, like me, you haven't read Brooks' series, you may want to jump on this one based on simply your love of fantasy or the cast involved. While MTV has cast several newcomers, The Shanna Chronicles also features geek favorite actor John Rhys-Davies (Indiana Jones, The Lord of the Rings, Sliders) and Arrow's Manu Bennett. Also, it was filmed in New Zealand so there's bound to be fantastic landscapes to ogle over each week.
https://www.youtube.com/watch?v=J3BNwmBPPtA
January 12:
Shadowhunters: The Mortal Instruments (Freeform)
Premise: One of the newest shows to debut on the rebranded ABC Family, Shadowhunters is another book adaptation. You may recall Cassandra Clare's series was already brought to life on the big screen in 2013's The Mortal Instruments. The story remains mostly the same here focusing on young Clary Fray, a human-angel hybrid whose secret destiny (not to mention family tradition) it is to fight demons. She gets to join others in that fight, discover special powers, and learn more about her mother while trying to save her from dark forces.
Items of interest: While this one is filled with lots of unfamiliar faces, it does feature a fairly diverse cast. And hey, if you weren't a fan of the film this is a great second chance to see one of your favorites come to life.
https://www.youtube.com/watch?v=UyfTm5CiInc
January 13:
Second Chance (Fox)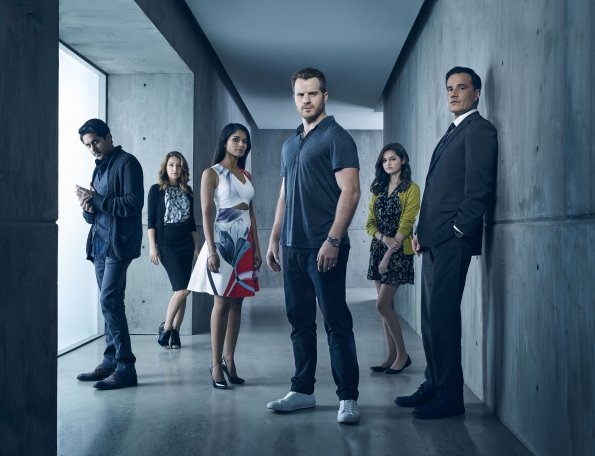 Premise: Previously titled The Frankenstein Code and then Lookinglass, Second Chance is a loosely adapted version of Mary Shelley's Frankenstein. It centers on a corrupt and disgraced police officer who is brought back to life after he's killed at 75. Wealthy twins revive him in a younger state through cell regeneration technology they'd been experimenting with but he needs to return regularly for treatment in order to remain alive. Oh, he also gains super strength.
Items of interest: True Blood and Pacific Rim's Rob Kazinsky is our lead here. Downside? Fox is notorious for canceling genre shows early. Only start this one if you haven't already been burned several times over.
https://www.youtube.com/watch?v=0XfujuzhmCs
January 16:
Sesame Street (HBO)
Premise: Sunny day, sweepin' the clouds away. You know, the ushe. Ok, I know this one might seem like an odd inclusion but learning is fun and so is passing on the tradition of Sesame Street to your children. The long-running PBS series is starting a new era at HBO with some new sets and a new theme song but it's sure to be business as usual.
Items of interest: You never know who's going to show up on Sesame Street and they always make tons of pop culture references for adults. Bonus, if you don't have HBO the episodes will air on PBS at a later date.
How to get caught up: "D" is for "Don't worry about it." But if you're interested in watching old episodes, you can view them on HBO Go and HBO Now.
January 19:
Agent Carter (ABC)
Premise: A 1940s period piece featuring one of the best characters to come out of the Marvel Cinematic Universe, Agent Carter is a spinoff of Agents of SHIELD which doesn't require you to be a comic book fan at all. It focuses on Agent Peggy Carter's dilemma of always being the best man for the job in a time when women are meant to fetch coffee and stay silent. Suffice to say, Peggy faces these challenges head on, manages double spy duty and saves the world many times over. It also features lots of intrigue, spy gadgets, dynamic friendships with both men and women, and fantastic costumes. Season 2 has Peggy moving from New York to Los Angeles.
Items of interest: Peggy, Peggy, Peggy, Peggy, Peggy, Peggy, Peggy, Peggy, Peggy, Peggy, Peggy, Peggy…
How to get caught up: Right now the first eight episodes of the series aren't streaming anywhere for free but you can purchase a hard copy of Season 1 or purchase the season and single episodes on both Amazon Prime and iTunes. [UPDATE: Season 1 is now streaming on Hulu!]