Eat Me, NBC: Cruel Intentions Sequel Series Adds Sarah Michelle Gellar
I was all set to ignore the NBC Cruel Intentions sequel series and then they went and got Sarah Michelle Gellar to return.
Cruel Intentions came out in 1999 and starred Gellar, Ryan Phillippe, Reese Witherspoon, Selma Blair, and Sean Patrick Thomas. I saw it in theaters with high school friends and had no idea the film was an adaptation of Les Liaisons dangereuses by Pierre Choderlos de Laclos. I also had no idea it had already been adapted several times over, most famously 1988's Dangerous Liaisons starring Glenn Close, John Malkovich, Michelle Pfeiffer and Uma Thurman and 1989's Valmont starring Annette Bening and Colin Firth.
I was just sixteen at the time, head over heels in love with Gellar thanks to Buffy the Vampire Slayer (and Swans Crossing!), and was a sucker for the real-life relationship between Phillippe and Witherspoon.
The movie included such quotable dialogue from Gellar as:
Eat me, Sebastian! It's okay for guys like you and Court to fuck everyone. But when I do it, I get dumped for innocent little twits like Cecile. God forbid, I exude confidence and enjoy sex. Do you think I relish the fact that I have to act like Mary Sunshine 24/7 so I can be considered a lady? I'm the Marcia fucking Brady of the Upper East Side, and sometimes I want to kill myself. So there's your psychoanalysis, Dr. Freud.
And:
I wanna FUCK!
Needless to say, the film was a revelation to me at that age. I bought the soundtrack, natch, so I could relieve the experience over and over. Gellar was on a role back then starring in other teen-targeted films like I Know What You Did Last Summer and Scream 2 (Buffy would NOT have run up those damn stairs!) but her performance as Kathryn Merteuil in Cruel Intentions was really something.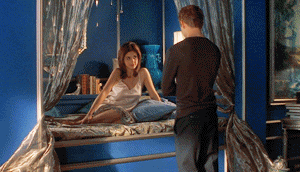 And I never expected to see a reprisal of it which is why the news of her joining this NBC series was such a shock.
When I'd heard NBC was working with the creator of the Unauthorized Musical Parody of Cruel Intentions for a TV show I was like
The parody thing was a fun story that reunited some of the original cast for a fun night out on the town but come on, a show following up on the movie? THR wrote it "centers on Bash Casey, the son of Phillippe and Witherspoon's characters Sebastian and Annette. Set in the present day, NBC's Cruel Intentions centers around 16-year-old Bash, who after finding his father's journal, learns of a family legacy he wasn't aware existed. Looking for answers, he swaps his small-town Kansas upbringing for a scholarship to Brighton Prep in San Francisco, where he becomes embroiled in a world of sex, money, power and corruption."
And then Gellar announced she was all in and I was like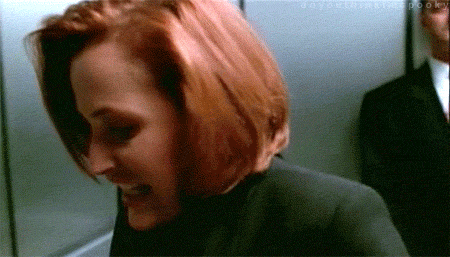 THR's latest report gives a bit more information about the plot:
NBC's Cruel Intentions picks up more than 15 years after the 1999 movie left off. The drama follows the beautiful and cunning Kathryn Merteuil (Gellar) as she vies for control of Valmont International as well as the soul of Bash Casey (Taylor John Smith), son of her brother, the late Sebastian Valmont, and Annette Hargrove. Upon discovering his late father's legacy in a hidden journal, Bash is introduced to a world of sex, money, power and corruption he never could have imagined. Sophinia Brown will co-star.

The pilot's Kathryn is described as a master manipulator who easily hides her self-serving machinations behind a facade of charm, poise and warmth. The woman behind the scandal involving Bash's mother, Annette Hargrove, Kathryn is now married to the wealthy Pascal Barrett and spearheads an inspiring youth rehabilitation movement, as well as being involved in a local private school. The stepsister of Sebastian Valmont, Kathryn is privately shaken by the arrival of Sebastian's son, Bash, and the reappearance in her life of the girl she wronged years ago, Annette Hargrove Casey. A force of nature, Kathryn has many secrets in her life.
I will never forgive them for making me watch this.