The Evolution of Neville Longbottom
Leading up to the premiere of Harry Potter and the Deathly Hallows Part 1, lots of people were buzzing around the famous trio – Harry, Ron and Hermione. We saw lots of galleries of the actors Daniel Radcliffe, Rupert Grint and Emma Watson and how their appearances changed through the years. But what about the Boy Who Could Have Been – Neville Longbottom? Actor Matthew Lewis may have undergone the most remarkable physical changes of the entire Harry Potter cast and I've yet to come across a gallery showing it. So I made one. Ladies and Gentlemen I give you, "The Evolution of Neville Longbottom."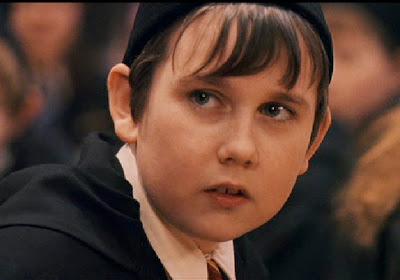 In 2001's Harry Potter and the Sorcerer's Stone, J.K. Rowlings marvelous world was brought to life for all to see. In the book, Neville was described as round-faced, short and plump with bucked teeth and Lewis fit the bill. Although down the road we learned he was fitted for false teeth and had his ears made to stick out in order to better look the part. He also wore shoes two sizes too big in order to make him appear clumsy.
Harry Potter and the Chamber of Secrets, released just a year after the first film, meant the child actors didn't have much time to grow. But then…
Two years later in 2004's Harry Potter and the Prisoner of Azkaban, Lewis, like many other members of the cast, had his growth spirt. In fact, when I first saw it, I remember not even recognizing him during the first twenty minutes of the film.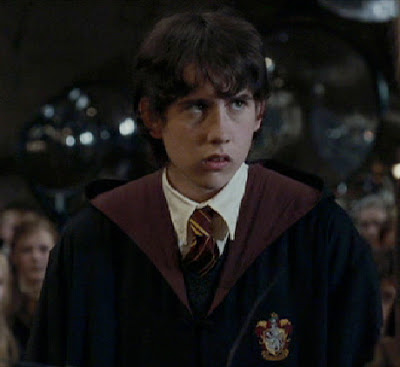 In 2005's Harry Potter and the Goblet of Fire, Lewis grew slightly and took on the shaggy haired look Radcliffe and Grint also had in the film.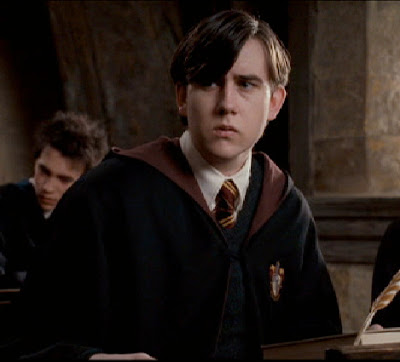 Harry Potter and the Order of the Phoenix arrived two years later. By that time, no one knew whether to call the male actors men or boys and some of us where having inappropriate thoughts for women of our age. Not me. Not for Neville anyway. Not yet.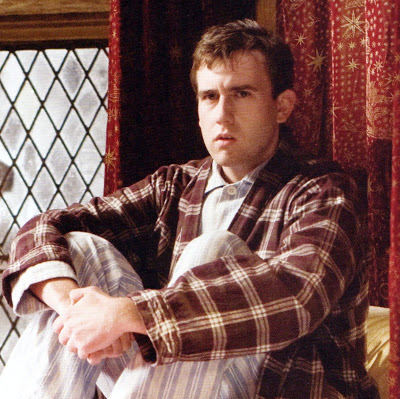 Times were already dark for the wizarding world but in 2009's Harry Potter and the Half-Blood Prince, things got even worse. Neville was still used for comedic effect but he was also continuing to come into his own.
Now we come to the penultimate film in the series, Harry Potter and the Deathly Hallows Part 1. Neville doesn't actually have much screen time this go around but if you've read the books you know to expect much more of him in Part 2.
[deleted]
And finally we come to Neville as he appears today. Or should I saw how Matthew Lewis looks today. Here he is at the premiere of Deathly Hallows last week in London. Sans Hogwarts gear, false teeth or fat suit of course. And may I say, without fear of incarceration now, he's looking quite dashing. Who could have predicted chubby faced Neville would turn out to be the best looking of the bunch? I see leading man in his future.