Fans Plead with JK Rowling to Change Johnny Depp's Fantastic Beasts Casting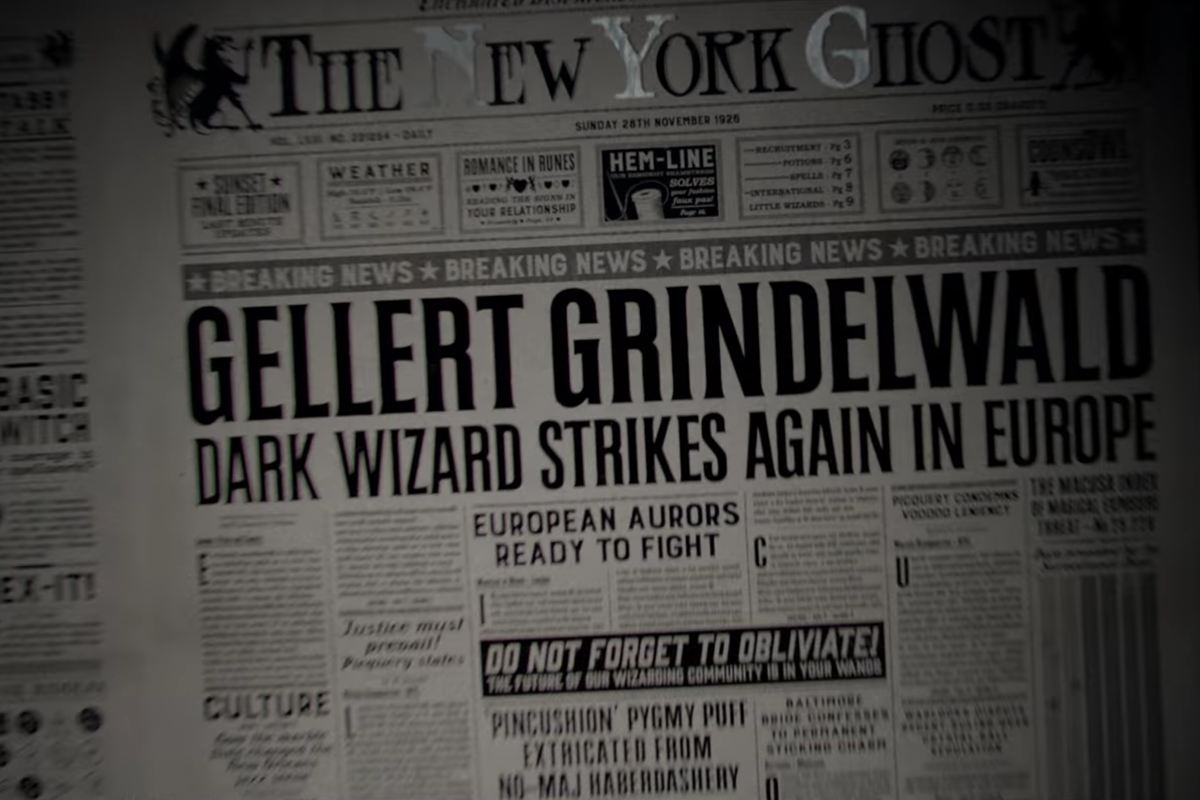 Johnny Depp is joining the cast of Harry Potter spinoff Fantastic Beasts and Where to Find Them and J.K. Rowling fans are not happy. Myself included.
Last night Deadline reported the Pirates of the Caribbean: Dead Men Tell No Tales actor would be joining the franchise on November 18th when Fantastic Beasts is released and "playing a co-starring role in the sequel." The Hollywood Reporter added "Depp will be making a cameo in Fantastic Beasts, but his character is being kept under wraps so audiences will have to keep an eye out." Hypable says a source told them he's due to play Gellert Grindelwald, the dark wizard who plagued the wizarding world prior to Voldemort and who we already knew would play a role in the now 5-film franchise.
My immediately reaction was an unhappy one and my sentiments were echoed by a lot of fans, many taking their issues directly to Rowling on Twitter.
Of course Johnny Depp is immediately cast in a family friendly movie. Violence against women is no big deal. So disappointed @jk_rowling.

— Kate (@katy_clock) November 2, 2016
@jk_rowling Please don't cast Johnny Depp. Please don't cast Johnny Depp. Please don't cast Johnny Depp. @FantasticBeasts #FantasticBeasts

— Cardejah (@hajedrac) November 2, 2016
Thanks @jk_rowling for casting Johnny Depp + giving him the fame needed to help us forget the domestic abuse trial. I'm sure he's grateful.

— Really Very Rachael (@ReallyVeryRach) November 2, 2016
@jk_rowling please queen, cancel Johnny Depp from Fantastic Beasts.

— Star Sapphire 💜 (@FirstNameLumka) November 2, 2016
Joining in on letting @jk_rowling know how disappointed I am that Johnny Depp will be appearing in the fantastic beasts series.

— Sarah Snitch (@SarahSnitch) November 2, 2016
Dear @wbpictures and @jk_rowling,
Depp stopped being an interesting actor 12 years ago. Also? He is a domestic abuser. We do not want him.

— Leah Cornish 🎃 (@Leah617) November 2, 2016
@jk_rowling I don't think you understand how heartbreaking your silence on Depp is right now. How can you silently support this?

— Cristina (@cristinagmarini) November 2, 2016
If Johnny Depp is in the @FantasticBeasts sequel, I won't watch it. I'm not going to support an abuser. @jk_rowling

— Jay Ingram (@JayKingIngram) November 2, 2016
If you somehow missed the news earlier this year, actor Amber Heard accused the actor of domestic violence during their marriage. In May she obtained a temporary restraining order against him after providing witnesses and photographs of her bruised face. Depp's lawyers made a statement saying Heard was "attempting to secure a premature financial resolution by alleging abuse" and like many instances of abuse, the alleged victim was blamed and dragged through the mud for speaking out.
Heard went on to show detractors she wasn't "in it for the money" by announcing she'd be donating her divorce settlement to two charities. In a joint statement about the divorce Depp confirmed, "Neither party has made false accusations for financial gain." But before Heard was given the money, Depp decided to donate it himself in what seemed to many to be a power play.
Many will say (as they already have in the replies to most of these tweets) that Depp was not arrested or charged with a crime. But the message is clear, hiring Depp is a bad PR move on Warner Bros. part. Even though the decision to cast him likely happened before the domestic abuse allegations came to light, it looks bad. More and more people are taking a stand and saying they aren't comfortable supporting something with alleged abusers involved. While the sports world may be willing to "forgive and forget," fandom remembers.
We know Rowling has a fair bit of pull with Warner Bros. but whether or not she would be able to make an executive decision on Depp's casting is unknown. There's also an unfortunate parallel here as there have been reports of alleged abuse in Rowling's past. She's certainly spoken out against domestic violence previously but at this point I'm not sure she'd even be allowed to comment publicly on the matter.
One of the most powerful videos you'll ever see on domestic violence, told from the perpetrator's point of view. https://t.co/YE1S6ElqPs

— J.K. Rowling (@jk_rowling) September 4, 2016
This film was already problematic for a lot of devoted fans because of the American wizarding world history Rowling published earlier this year with a significant ignorance as it pertained to Native American culture. The less-than-diverse casting for the main characters didn't help. Depp's addition may be the thing that finally gives fans a reason to leave the wizarding world for good.