ForLorne
The Whedonverse is mourning the loss of one of it's own. Angel star
Andy Hallett
 has passed away at the age of 33.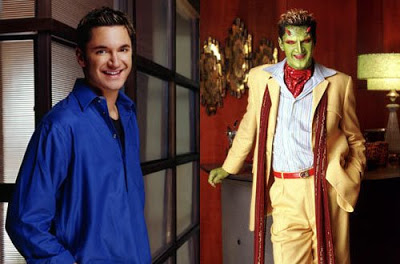 Hallett starred as Lorne, aka The Host, aka Krevlornswath of the Deathwok Clan. He died of heart failure late Sunday night in Los Angeles. According to his publicist Pat Brady, he'd been admitted to the hospital several times in the last few years for his condition.
Originally from Osterville, Massachussettes, Hallett was discovered by Joss Whedon while singing in a Universal City Blues revue. It wasn't until after he first appeared on Angel that he got himself an agent. Brady actually called the show asking about him. After the show ended he spent most of his time on his musical career. 
I was skeptical about his character at first but Lorne grew on me quickly. It's a shame he died so young. Here's something to remember him by.