Deal Says Bryan Fuller's Star Trek TV Show Has to Debut 6 Months After Justin Lin's Star Trek Beyond
In case you were wondering how the Star Trek television universe would interact with the movie universe outside of plot, now we know.
TrekCore.com reported on CBS Corporation president Les Moonves talking about CBS and Paramount/Viacom ownership rights of the Star Trek franchise. Something which not everyone may have been aware were split.
"When [CBS] split from Viacom ten years ago, January 1, 2006, one of the big sticking points, as you can imagine, was Star Trek. You know, we both wanted it," Moonves said at the Deutsche Bank Media, Internet & Telecom Conference. "They said 'It's a movie!' and I said, 'No, no, no, it's a TV show.' Actually, we're both right. So they kept the feature film rights, we kept the television rights; they have [Star Trek Beyond] coming out July 22.
The rights were squared away but they felt like they needed to take it a step further. Moonves explained, "Our deal with them is that we had to wait six months after their film is launched so there wouldn't be a confusion in the marketplace."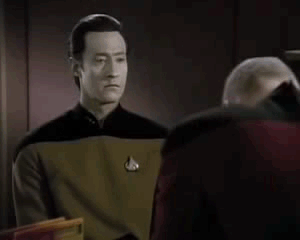 Ok look, I get the thinking behind this to a point but come on. We're living in a world where DC Comics heroes are spread out over several TV networks and films. It's really not a difficult concept plus TV audiences and film audiences aren't exactly the same.
Moving on. Moonves also spoke about the subscription access to Bryan Fuller's series which has a lot of fans confused and dubious of the whole thing:
We announced Star Trek, and internationally, we basically have covered 60% of the cost of the show already… to make up that [other] 40%, it's not going to take a whole lot of subscriptions, and it says to the world that we are very serious about this.

When you put something on [All Access], it's got to be something special, something you wouldn't find on the [CBS broadcast network], something that will attract subscribers. As I said, Star Trek was kind of a no-brainer: there aren't a lot of [properties] out there with that kind of following.
Of course my question there is, why isn't a new Star Trek series something you'd find on the CBS broadcast network?
For anyone still hesitant about paying for yet another streaming service for the opportunity to watch the new show, Moonves gave a slightly more enticing option (for cord cutters at the very least). "We're looking at offering a package of Showtime OTT [streaming] and All Access together, at a lower price point; we think that will be very effective," he said.
The latest news we have on the Star Trek TV show was that Trek movie director/writer Nicholas Meyer was jumping on board and Gene Roddenberry's son Eugene "Rod" Roddenberry and Trevor Roth would be serving as executive producers. So far producer Heather Kadin is the only woman connected to the project. It would be nice to get some announcements of more women and any people of color so the show itself can project a diverse cast to the world. And for anyone hoping Angela Bassett to sit in the Captain's chair, don't hold your breath. She told E! News between raising her twins and her work on American Horror Story, she wouldn't have the time.
Star Trek Beyond is set to hit theaters July 22 of this year. This deal doesn't really change anything at this point, it's not as if they were going to rush the production, but it's interesting to hear about anyway.