Geeky Black Friday Deals & Sales 2015!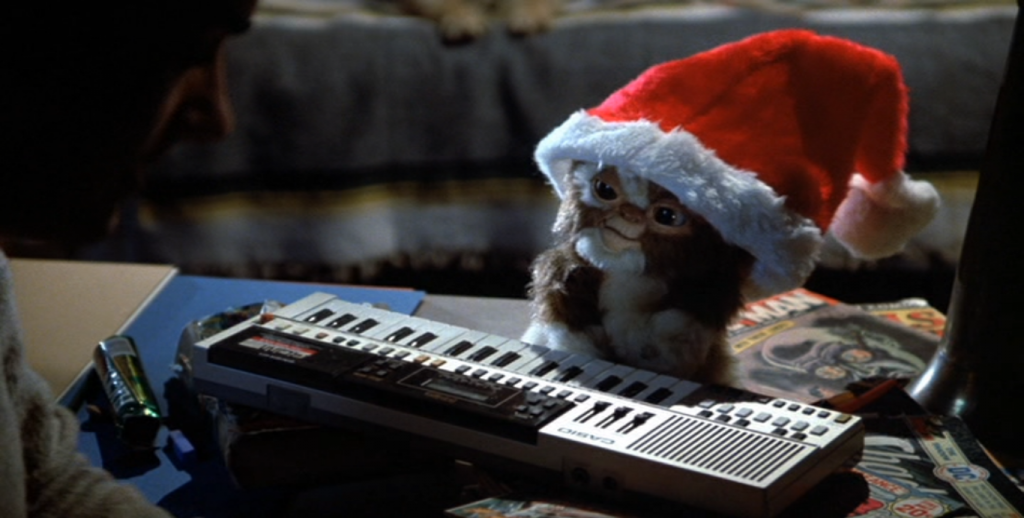 I've scoured the internet (and my email!) for some of the best deals and sales in geeky items for Black Friday 2015. Take a gander and see if you can't find something for your friends and loved ones!
[Editor's Note: All affiliate links in this post will be marked "AL."]
Apparel:
HerUniverse.com recently rolled out a whole bunch of new Star Wars items but you can find amazing quality items from Doctor Who, Marvel, Star Trek, and more for younglings and adults! Their deals include 60% off select items (through 11/29), a free BB-8 pin on orders of $25 or more (while supplies last), and free US shipping on orders of $25 or more through 11/30.
[AL] Pick up this BB Designs Marvel Black Weekend Travel Bag at Amazon for $42.98.
SuperHeroStuff.com has savings on clothing and accessories up to 30% plus a free shirt on orders of $75 or more (use code: TEE4FREE).

At WeLoveFine.com you can use the code GEEKFRI20 for 20% off your order on items site wide! They've got super cool licensed stuff from Marvel, Boom Studios, My Little Pony, Adventure Time and more!
RIPT Apparel is doing free domestic shipping on orders of $50 or more, free international shipping for $100 or more, and sales on select items in their holiday store.
Reedpopsupplyco.com (your pals from NYCC & other conventions) have 25% off store wide. Besides apparel they have glasses and mugs, toys, comics, and more.
Toys/Collectibles:
[AL] Entertainment Earth has up to 95% off select items plus free shipping on all in-stock orders of $49 or more.
[AL] You can save up to 50% on Select Mattel & Fisher-Price Toys at Amazon!
[AL] Entertainment Earth has tons of DC Collectibles on sale. You can also grab many of these items for sale on [AL] Amazon as well.
Sideshow Collectibles has 30% off sixth scale figures, 25% off premium art prints, 10% off stocking stuffers and more. Psst, I'll share my newsletter coupon code with you: QQ7XH56.
[AL] Order Teenage Mutant Ninja Turtles Michelangelo James Jean Statue from Entertainment Earth for $116.90.
[AL] Entertainment Earth has some Funko Pop! for sale in their HUGE Black Friday selections. Their [AL] Star Wars section is definitely worth a look too.
Big Bad Toy Store has 110 items on sale from DC Collectibles, Star Wars, Transformers, Alien, Ghostbusters and more.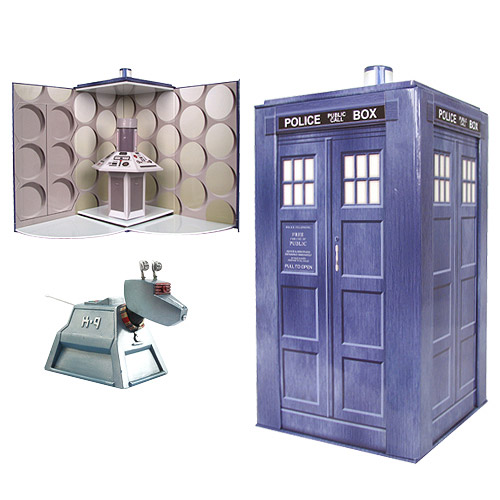 [AL] Entertainment Earth has this Doctor Who TARDIS Collectible Set with K-9 on sale Make sure to check out the rest of their Doctor Who items on sale as well.
Comics:
Dark Horse Comics digital single issues are 99¢.
Avoid the crowds on #BlackFriday, get bestselling digital comics on sale all week long https://t.co/2xaQULYGny pic.twitter.com/u0pN5umRry

— Image Comics (@ImageComics) November 27, 2015
Image is doing an extended sale.
Marvel is doing a whole "cyber week" sale for less than $5 a month for a Marvel Unlimited yearly subscription. Promo Code TREAT.
[AL] You can take an extra 30% off comics and graphic novels at Amazon!
Miscellaneous:
[AL] Tons of video game deals on Amazon including digital, XBOX, Playstation, and Nintendo!
Straight from @artofmmignola's B.P.R.D. comes our newest collectible, the Jade Frog! Available this #blackfriday. pic.twitter.com/0HlmBxohYd

— Israel Skelton (@SkeltonCrew) November 26, 2015
The amazingly talented folks at Skelton Crew Studios who've done props for Mouse Guard, Locke & Key, Chew and more have just debuted this new Thadreian Frog fom their B.P.R.D. Archive Artifacts line. Check out all their products here. Free U.S. shipping until Cyber Monday!
StarTrek.com has up to 60% off on their website plus free shipping on orders over $39 (use code: SHIP at checkout)
[AL] The entire Jurassic Park Collection: Jurassic Park/The Lost World Jurassic Park/Jurassic Park III/Jurassic World is just $24.99 on blu-ray at Amazon today. You can check out tons of their deals in movies and television right here as well.
[AL] Amazon has the Kindle Paperwhite, 6″ for $99.
ThinkGeek.com has tons of items on sale. Right now it's 40% off select items but keep an eye out for Cyber Monday as well.
RockLove's #Skyrim & #Fallout jewelry is on BLACK FRIDAY SALE! Bethesda Webstore: https://t.co/5vR3MzuHBR #geekgifts pic.twitter.com/PIQPzUE8Fo

— RockLoveJewelry (@RockLoveJewelry) November 27, 2015
RockLove makes seriously great jewelry.
HobbitShop.com is selling items from Peter Jackson's Lord of the Rings and The Hobbit: 50% off jewelry, buy one, 50% off on t-shirts, and 60% on gifts! Looks like free shipping also!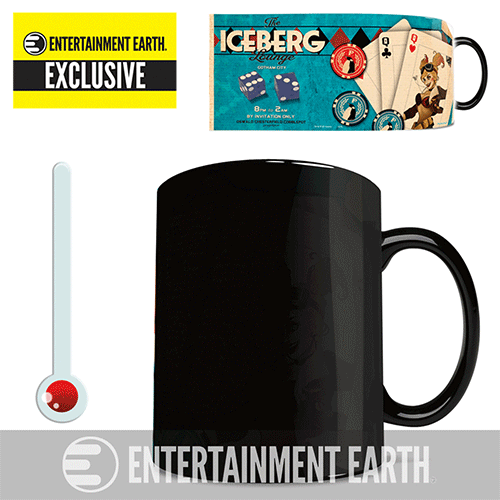 This is so much fun. [AL] DC Comics Iceberg Lounge Bombshell Morphing Mug Exclusive from Entertainment Earth! They also have Bombshells Wonder Woman.