Global Thermonuclear War
Wouldn't you prefer a nice game of chess?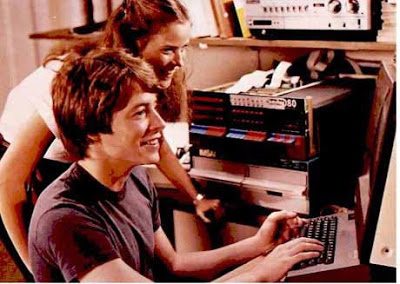 They say money can't buy happiness. They are wrong. Money bought me the 25th Anniversary Edition of WarGames today and it made me very happy. I also bought Real Genius since it showed up on my recommended list and I love Val Kilmer and it was only $6.99, but that's neither here nor there. What's important is in a few short days I will be able to watch Matthew Broderick hack into his school's computer and change his and Ally Sheedy's grades just like I always wished I could. If only I had a rotary phone…
WarGames
is, without a doubt, one of my favorite 80's movies. Broderick's character David Lightman was basically supposed to be a giant computer geek but was ridiculously cool in my opinion. Little did I know, three years later he would redefine cool completely with
Ferris Bueller's Day Off
.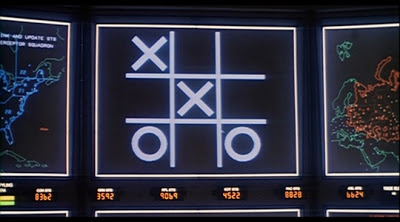 David, inadvertently hacking into NORAD's new supercomputer WOPR (a.k.a. Joshua) and almost causing World War 3, seemed completely plausible at the time. In fact, it caused quite a bit of mental stress on young Jill thinking her oldest brother might do the same with his
Commodor 64
. Coincidentally, WOPR was recently ranked #4 on ToplessRobot's "
7 Biggest Asshole Computers In Science Fiction
" list.
At any rate, I just found out about the anniversary edition today and was in complete shock and awe to find out a sequel had recently been made.
WarGames: The Dead Code
was released direct-to-DVD last week. It features
Matt Lanter
 (who voices Anakin Skywalker in
The Clone Wars
) as computer genius Will Farmer who engages a new supercomputer named R.I.P.L.E.Y. in an online, you guessed it, terrorist attack simulation. Of course Homeland Security comes knocking and yadda yadda yadda, you've got just about the same movie.
Sadly, since I hadn't hear about the DVD release I also didn't hear about the
25th anniversary event
that was held at select theaters July 24th to support the sequel. It would have been fantastic to see it on the big-screen. Though, with my luck it probably wasn't playing anywhere near me anyway. I guess I forgot, the only winning move is not to play.
digg_url = 'http://www.thenerdybird.com/2008/08/global-thermonuclear-war.html';