Sneak Peak! Her Universe & Kohl's Marvel Civil War Activewear Collection
Kohl's has offered Her Universe items before but there's a whole new collection of activewear on the way thanks to Marvel's Captain America: Civil War. Take a look at the first few items!
The new collection features items based on Captain America, Iron Man, and Black Widow but has a very patriotic feel overall. All of these items fall under Kohl's Juniors section right now so they may not work for everyone but it's nice to see more items out there for women in the geek realm. And inside sources tell me these are just the tip of the iceberg!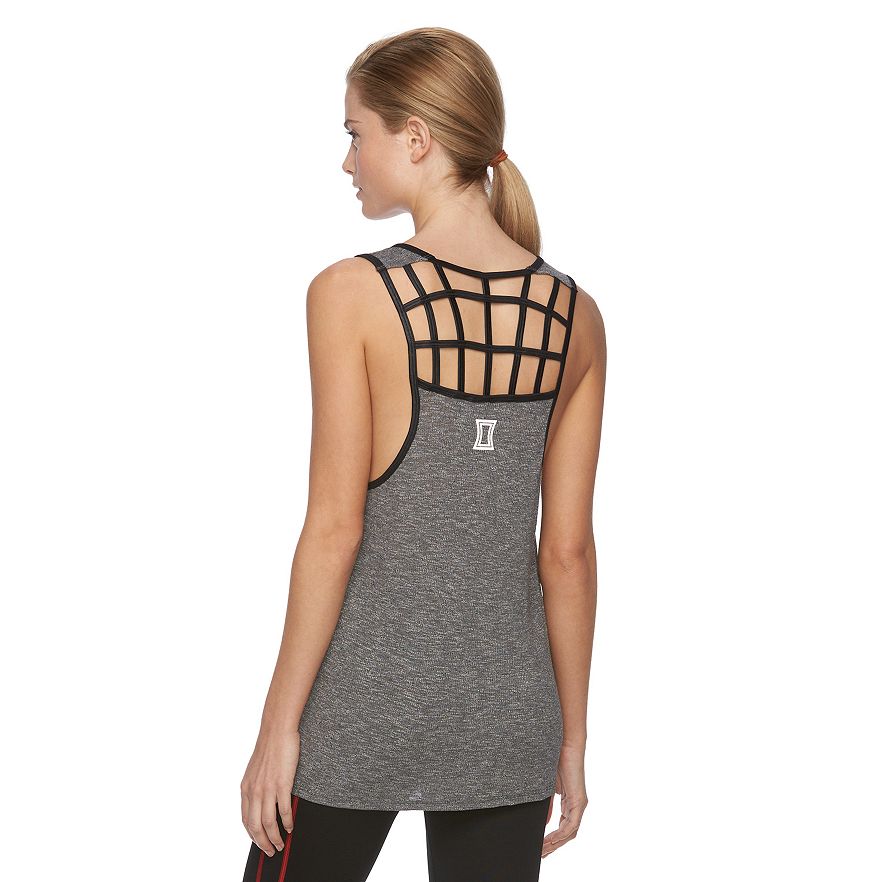 Black Widow Cage Back Tank Top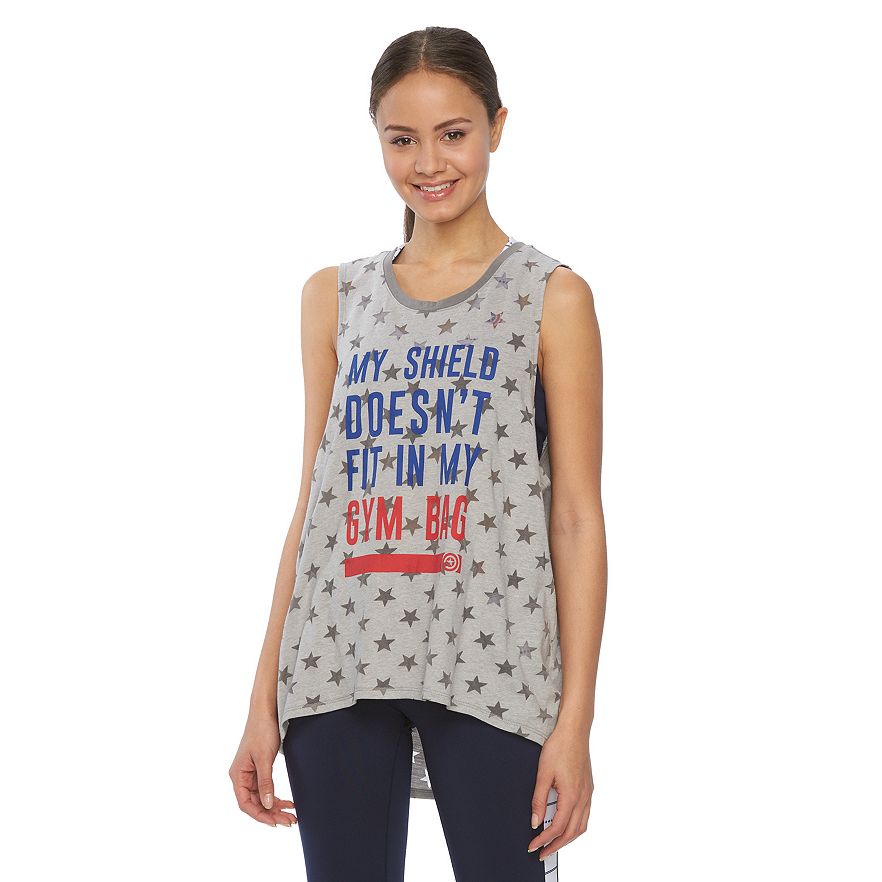 Captain America Burnout Graphic Muscle Tee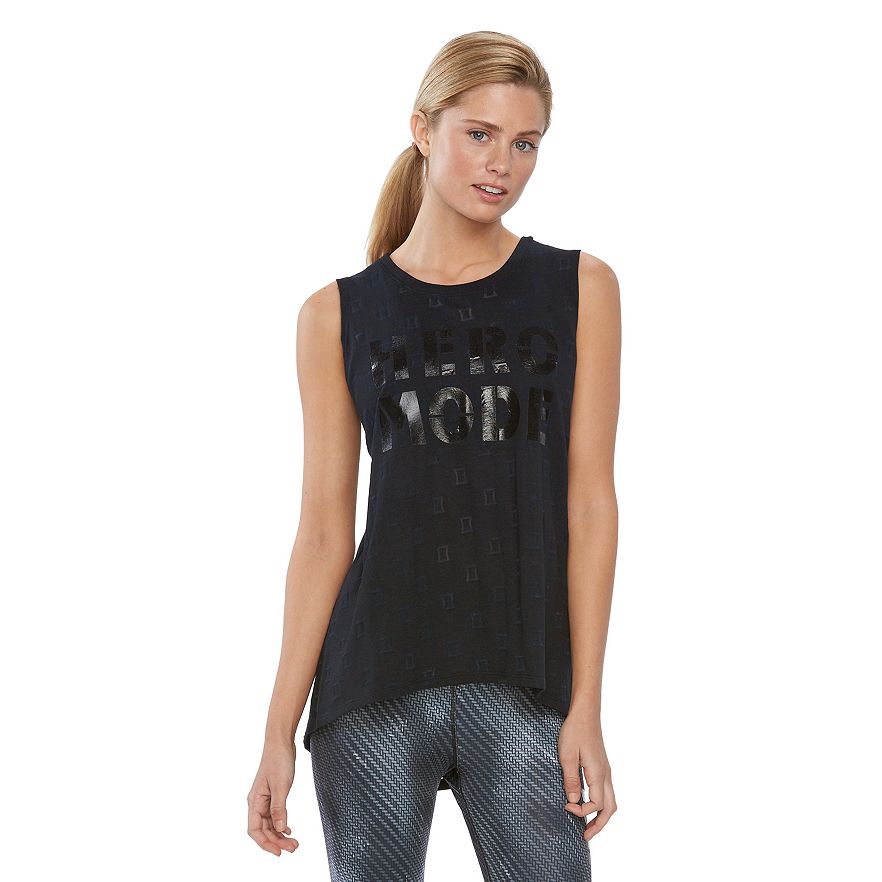 Black Widow Burnout Muscle Tee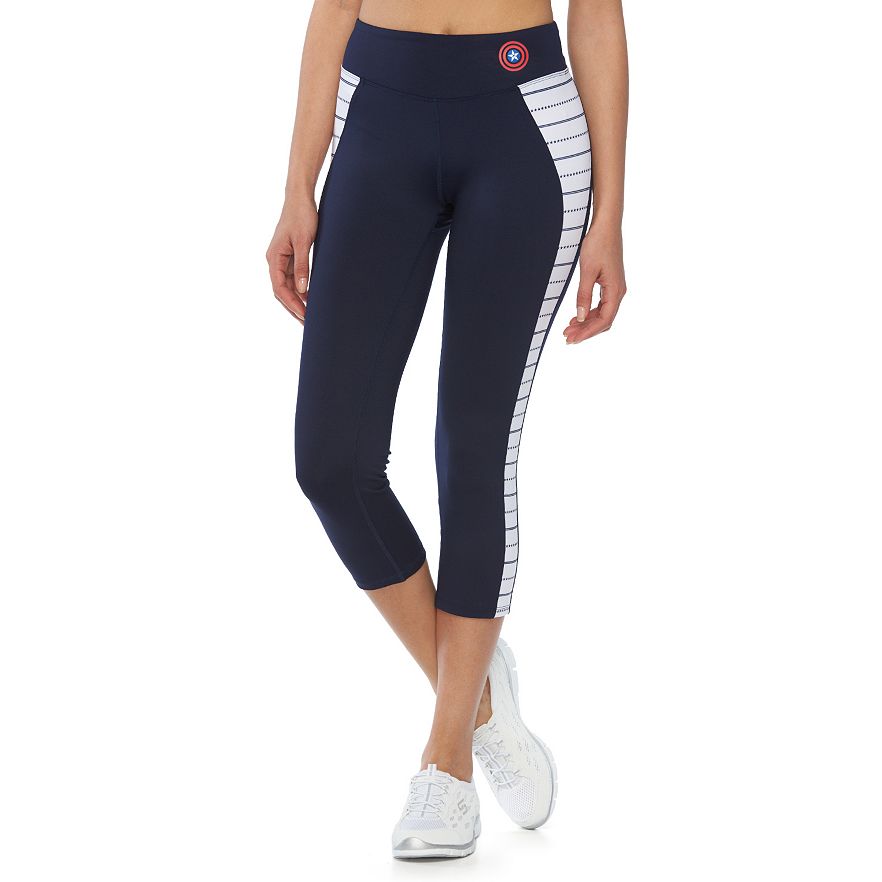 Captain America Capri Leggings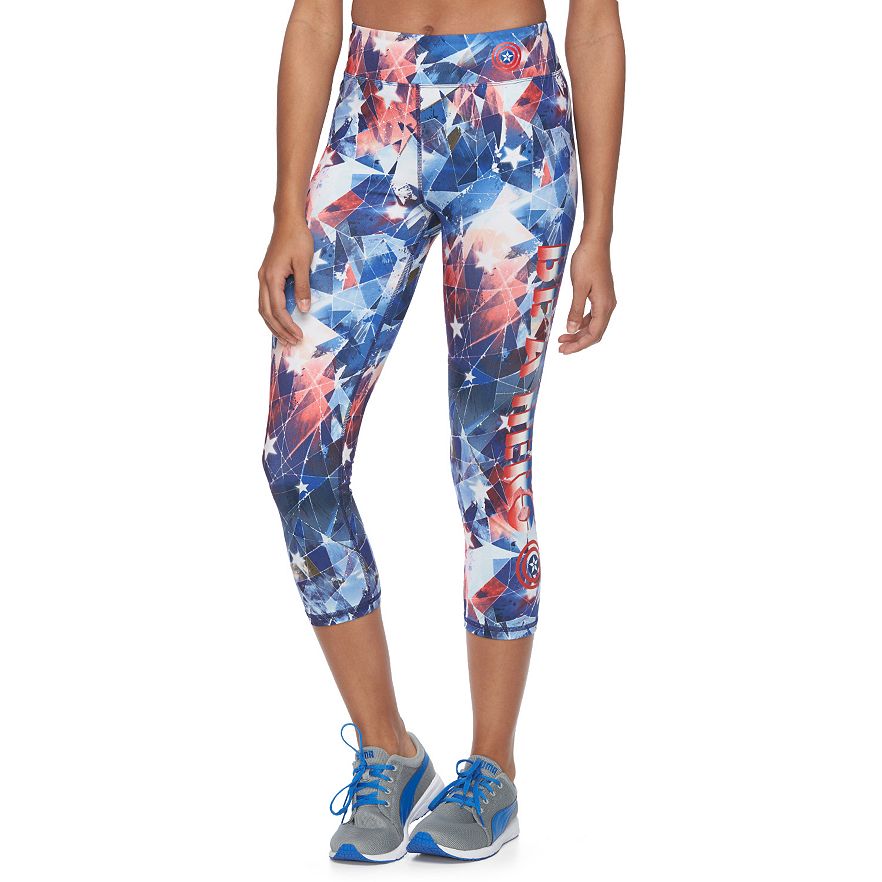 Captain America Graphic Capri Leggings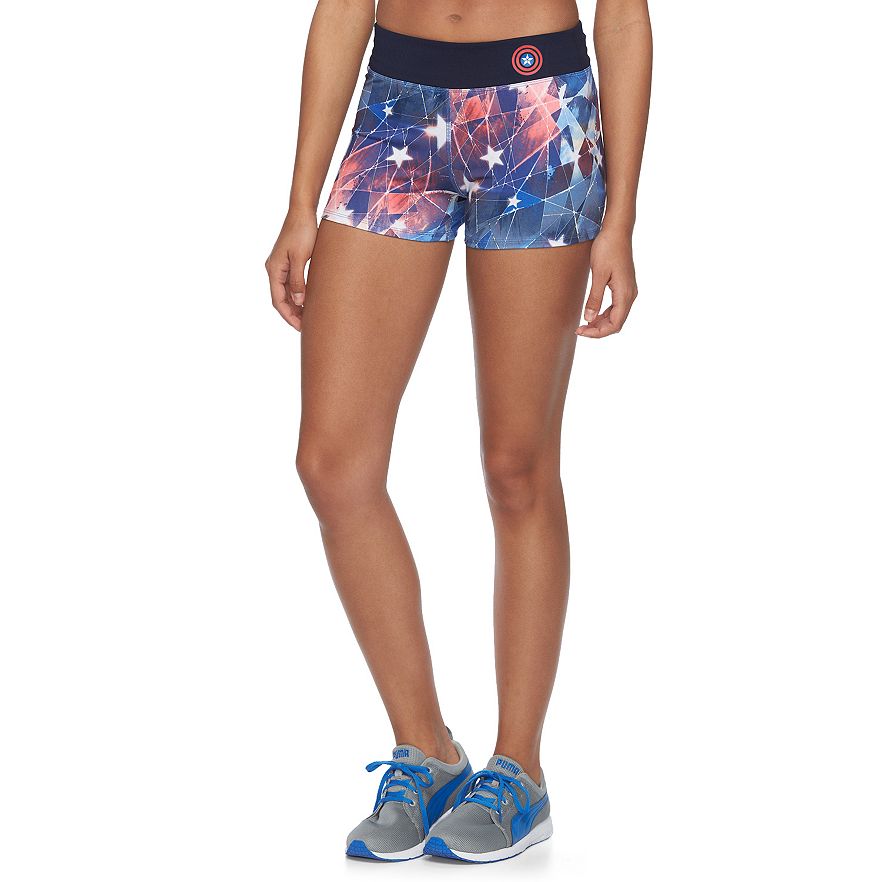 Captain America Graphic Yoga Shortie Shorts

Captain America Yoga Shortie Shorts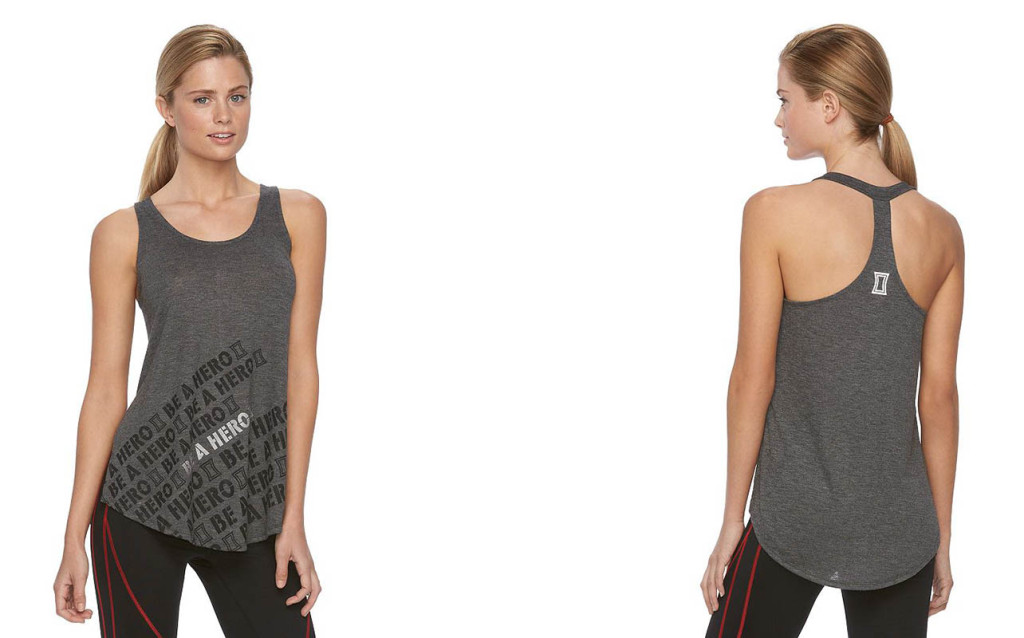 Black Widow Racerback Tank Top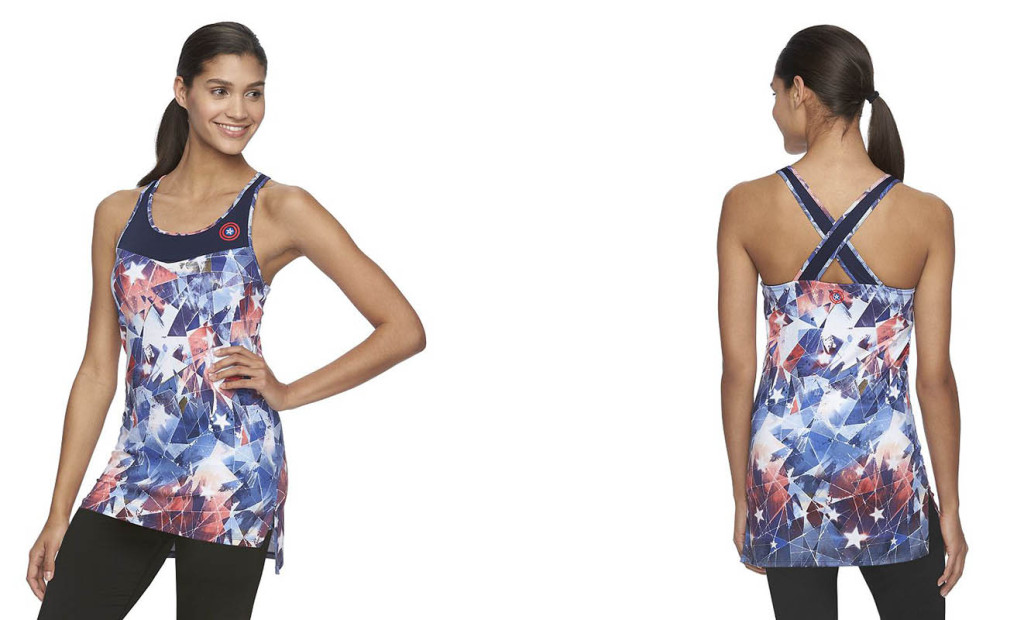 Captain America Graphic Crossback Tank Top
Captain America Crossback Tank Top
Her Universe and Kohl's will be premiering the collection at WonderCon in Los Angeles and you'll be able to purchase them in stores and at Kohls.com at the end of March. Don't forget to check out HerUniverse.com itself as they're also rolling out some new items there as well!