Hey, That's My Cape! – Cats and Web Comics
As someone who writes about comics and pop-culture for a living, I get a lot of emails from people asking me to take a look at their "awesome" this, that or the other. It happens more often with independent comics, especially web comics, which is understandable. They have something they've (hopefully) put a lot of hard work into and want to make into a success. They don't have a big name company behind them either so the best approach is the direct approach. Unfortunately, most of them have no idea how to write.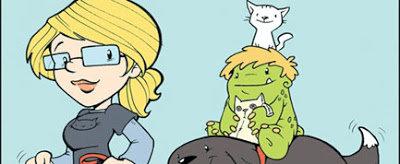 Their emails, that is. To be fair, I'm a tough customer. But there is one sure way to get me to read your comic and I wrote about it in this week's Hey, That's My Cape! at Newsarama. Check it out!