Hey, That's My Cape! – COMIC BOOK MEN Revisited
It's safe to say a certain level of controversy was created after I wrote about a preview commercial for the new AMC show, Comic Book Men. In my column a few weeks ago I mentioned I was disappointed in Kevin Smith for taking the show in a direction that sounded as if it was excluding women, if in no other way but the title. So how do I feel now that I've watched the first episode? Yup, still disappointed.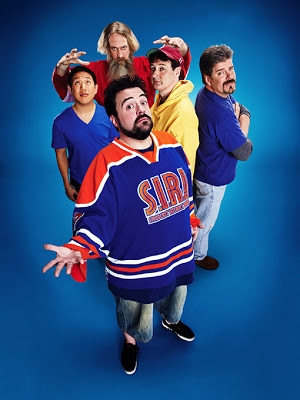 Even though Smith is technically just a participant, AMC approached him to do the show and he's obviously the big name draw they needed to get viewers. Not to mention the one people will look to for its failure or success. Smith tweeted he only saw a few negative tweets out of thousands after the episode aired. Well, sure, that's because people that didn't like it either didn't feel it was worth the time to be negative or offensive to someone they don't know (what a novel concept!), or didn't watch in the first place because they were so turned off.
Head over to Newsarama for this week's Hey, That's My Cape! where I give my review of the first episode of Comic Book Men.