Hey, That's My Cape! – DC Revamp: What's in a Number?
William Shakespeare wrote, "A rose by any other name would smell as sweet." Does the same thing apply to comic books and numbers? Yesterday, DC announced they would be renumbering their entire DCU line with 52 number one issues.
And then the Internet exploded.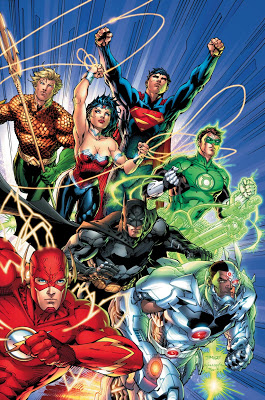 It's safe to say most of the comic reading public was stunned to hear the news. I know I was. Even though DC had been super hush-hush about what was coming after Flashpoint I never expected a company-wide reboot. But then I realized, they said renumbered and revamped. No one from DC has said the word reboot, everyone else is calling it that. When I hear reboot I think serious levels of change, like completely new origin stories serious. Will a lot change? Sure. But let's not get too crazy. (Too late.)
Read my thoughts on the impending "crisis" in this week's
Hey, That's My Cape!
at
Newsarama
.