Hey, That's My Cape! – Does Marvel Need A "Big Three?"
DC's Trinity are certainly their most easily recognizable icons outside our little book club but who are Marvel's "Big Three" and do they really need one?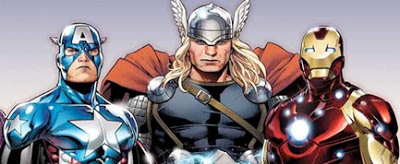 I dive into that very topic in this week's Hey, That's My Cape! at Newsarama. Head on over there to read my thoughts and join the discussion!