Hey, That's My Cape! – Enter a New Universe With Artifacts
One of the biggest complaints from people who don't read comics are they're too hard to get into. The Big Two have 75 years of history behind them and can be quite intimidating when trying to jump in for the first time. Hundreds of characters, retconned origins, multiple universes, out of continuity stories, well, it can even be confusing for lifetime fans sometimes.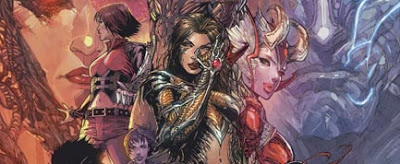 That's why it's much easier to introduce new readers to comics by directing them to the smaller, indie publishers first. These companies haven't been around nearly as long and, on the whole, don't have their own interconnected universes. Titles from publishers like Archaia and IDW can easily be picked up without worrying about having to read six other titles to figure them out. One younger publisher that took its cues from the Big Two and chose to birth a brand new universe is Top Cow Productions.
Take a look at my journey into the Top Cow Universe with the help of Artifacts, their recent crossover title I say is the perfect jumping-on point, in this week's Hey, That's My Cape! at Newsarama.