Hey, That's My Cape! – Farewell to Gates/Igle's SUPERGIRL
It was with a heavy heart last week that I picked up Sterling Gates and Jamal Igle's last issue of Supergirl. I'd like to say in protest that it was the last issue I'm ever going to pick up because I loved their work so much and don't want to think about anyone else on her book but I can't because I love the character Supergirl even more.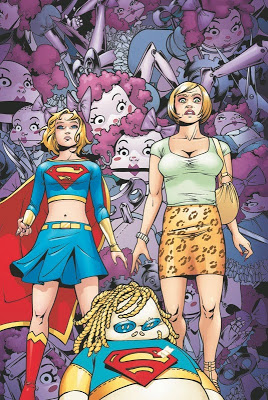 When my mom first rented the Supergirl film starring Helen Slater from our local library I doubt she had any idea the monster she was about to create. I wore my Supergirl pajamas as my Halloween costume that year and never looked back. I know a lot of people will say that movie was terrible but it captivated me as a young girl and it will always be one of my favorites. Just like Gates and Igle's run.
Read my farewell to the team that made Supergirl great again in this week's Hey, That's My Cape! at Newsarama.