Hey, That's My Cape! – Goodbye To A Comic Shop
A good local comic book shop is worth a thousand mint
Detective Comics
#27. At least, I think so.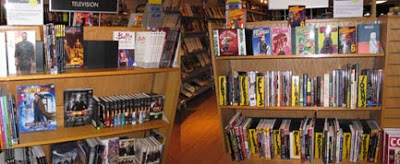 We've all had varying experiences with comic retailers but one thing's for sure, you know a bad one when you see it. And man, do they make me angry, especially when I know some good ones. I'm fortunate enough to not have come across too many of the bad ones in my travels and I certainly haven't become a repeat customer at any of them, yet still they stand. And I can only think it's because their customers don't know they can do better. Trust me. You can.
In this week's
Hey, That's My Cape!
at
Newsarama
I talk about how much I love my comic shop and how hard it is to say goodbye.