Hey, That's My Cape! GREEN LANTERN Soars in EMERALD KNIGHTS
It's hard when the comics you take great joy and entertainment from seem to be dragging you down. It's kind of been that way the last two weeks for me so I felt like I needed to write about something with little to no baggage. That's why I popped my copy of
Green Lantern: Emerald Knights
in and sat back to enjoy the ride. And boy am I glad I did.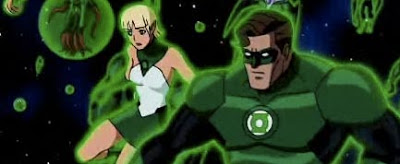 Green Lantern: Emerald Knights is the latest offering from Warner Home Video. It's follows the same type of story plotting as Batman: Gotham Knight where there are five separate tales being told along with another that ties them all together. While I like it when the DC animated films are one story, I almost prefer this kind of direction because a lot more gets to be told.
Find out if it passed my discriminating Green Lantern appreciation test in this week's
Hey, That's My Cape!
at
Newsarama
.