Hey, That's My Cape!: Her-Oes
Women read comics. I'm living, breathing proof. Not all female comic readers are like me, though. I'm knee-deep in continuity driven, rough-and-tumble, superhero comics on a daily basis.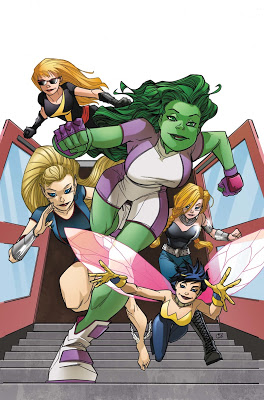 Some women like stories specifically about women, maybe they have special powers, maybe they're just like you or me. Some ladies prefer unique, original stories. One thing is for sure, there's no instruction manual for comic book publishers to look to when they want to reach out to female readers. That doesn't mean they're going to stop trying.
This week, Marvel announced Marvel Her-Oes. Excuse me for a moment while I gag.
Read the rest of this week's Hey, That's My Cape! over at Heartless Doll where I discuss whether or not Marvel Her-Oes is a good thing and how the Birds of Prey are grown-ups.