Hey, That's My Cape! JUSTICE LEAGUE: DOOM Review
I never know what to expect these days when I sit down to watch the latest animated feature from Warner Home Video. They've had a few titles that blew me away (
Wonder Woman
) and a few that disappointed (
Green Lantern: First Flight
), so expectations were high as I settled in for the premiere of
Justice League: Doom
. A great writer, great cast, and one of my favorite comic stories being adapted made me hopeful this would be a good one.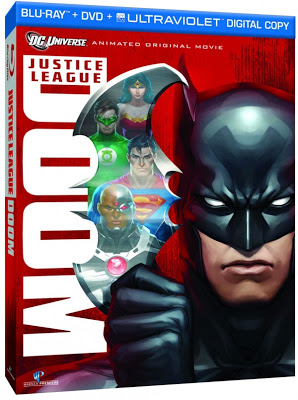 It's incredibly bittersweet to be writing this exactly one year after creator Dwayne McDuffie's passing. It was just a year ago I had the chance to meet the writer for the first time in person and watch the premiere of his previous feature, All-Star Superman. It was a wonderful experience I'll never forget. We knew he already had Justice League: Doom in the works and sitting in a theater to watch his last work was tough not only as a fan, but as a journalist. I was extremely concerned Justice League: Doom wouldn't be good and that's what I would have to write about. Thankfully, those fears never came to fruition. Justice League: Doom is one of the best Warner Home Video films I've ever seen.
And head over to
TheMarySue.com
where my interview with Phil Morris (Vandal Savage) is now up! Check in later this week for interviews with Andrea Romano, the dialogue/casting director of the animated film and Kevin Conroy, the voice of Batman!